Organizational Bundle:
Emotional Processing Activity Guide
And
Unstacking Your Grief Tower for Adult TCKs
Emotional Processing Activity Guide
Processing is important for being able to build self-awareness, unstack our grief, and move towards thriving. However, sometimes it can be difficult to know what type of processing is the most effective for ourselves.
This activity guide provides 21 different processing activities for you to experiment with to determine what processing strategies work best for you!
Empty space, drag to resize
Written
Verbal
Nature
Exercise
Music
Art
Unstacking Your Grief Tower

for ATCKs
Self-Guided Course
This course is the perfect way for Adult TCKs to walk through their Grief Tower Timeline and begin processing.
Five units with a total of 15 short videos are included in the course, along with reflective activities and handouts:
Setting Yourself Up for Success
The Grief Tower
Processing & Coping
Internal Narratives & Combatting Narratives
Moving Forward
ATCKs at all stages of adulthood will work through many ways that their TCK childhood -- and events in their adulthood -- have stacked up to impact their present. Through processing your Grief Tower, the future can look brighter.
Individual purchase is $50.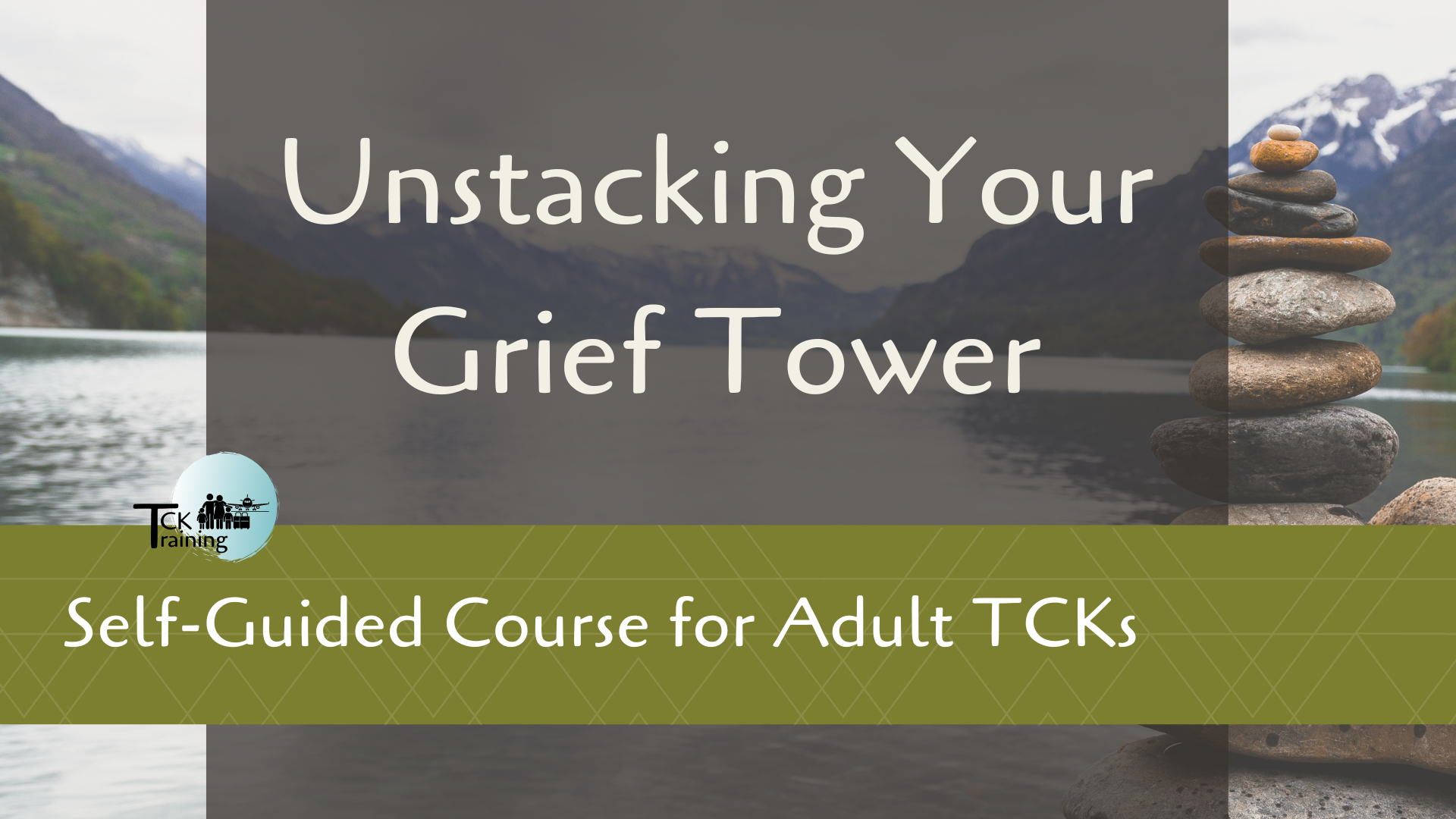 Instructor
Jessi Bullis
Lauren Wells
Elizabeth Smith
Duration
15 videos (~1.5 hrs)
Activities
Handouts
Need Help Navigating the Website?
LAUNCH SALE
Self-Guided Unstacking Course
for ATCKs