Adult Processing Retreat
We believe that the challenges of your childhood as a TCK can be honored, addressed, healed
and utilized to move toward thriving as an Adult TCK.
Processing Retreat
Join us for 3-day, in-person retreat filled with support for Adult TCKs wanting to dig deeper into your Grief Tower to move towards healing with the guidance of experienced Adult TCK coaches and in community with other ATCKs.
Start
Evening
Thursday
July 13, 2023
End
Morning
Sunday
July 16, 2023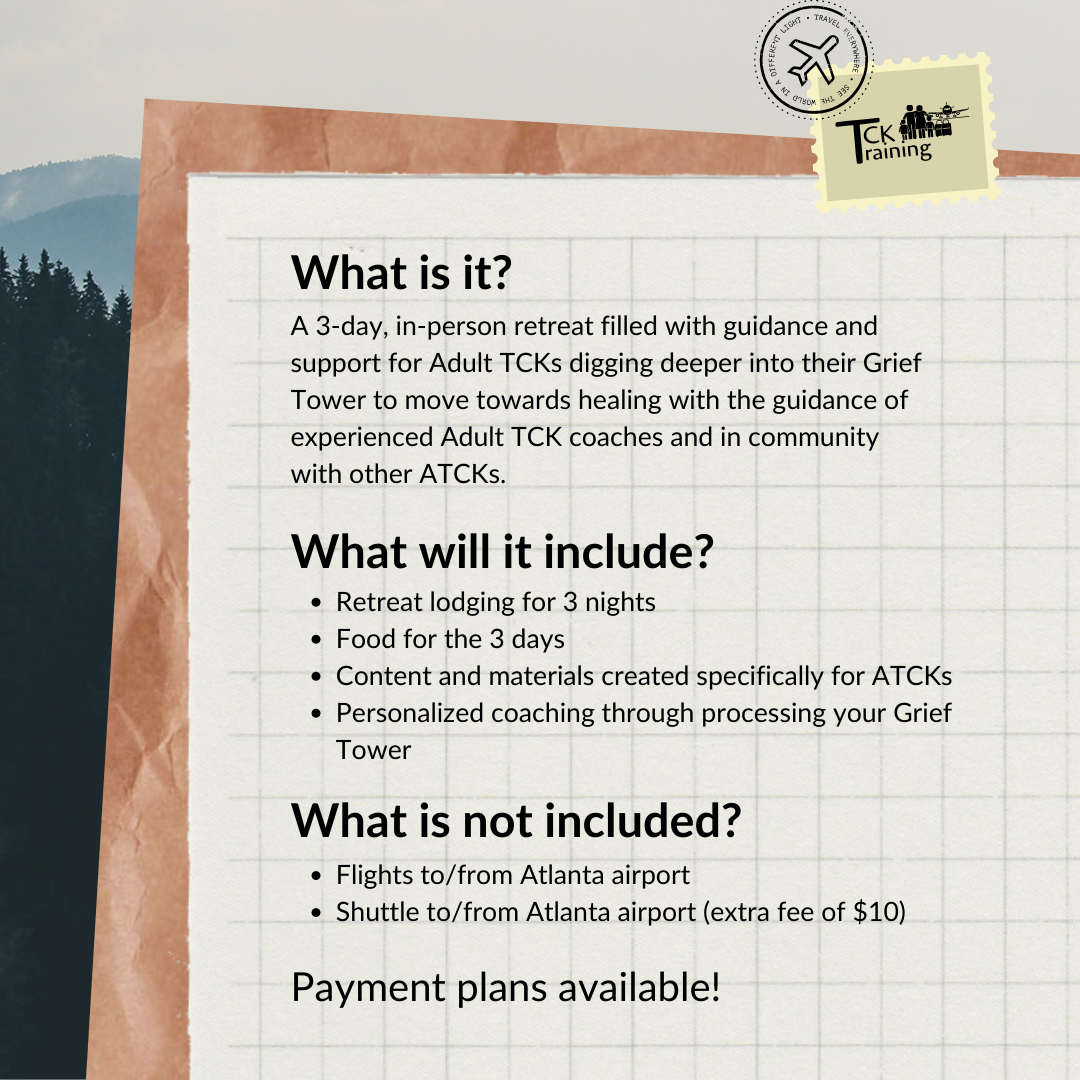 These sessions are not counseling or therapy. These sessions are focused on teaching and guiding, not providing any psychotherapeutic services, including diagnosis. Our sessions would not be suitable for ATCKs currently experiencing suicidal ideation, severe depression, self-harm, substance abuse, eating disorders or other dangerous coping skills. We recommend that ATCKs struggling with these issues seek therapy. You can find some resources and databases of counselors who are TCK-informed here: Counselors & Therapists.
This is a space for ATCKs to learn about all that is available to them! We share ATCK specific resources (both from TCK Training and other companies!), give you updates about ATCK projects, and periodically share some nuggets of wisdom from TCK Caregivers.