Adult Processing Retreat
We believe that the challenges of your childhood as a TCK can be honored, addressed, healed
and utilized to move toward thriving as an Adult TCK.
Processing Retreat
Join us for 3-day, in-person retreat filled with support for Adult TCKs wanting to dig deeper into your Grief Tower to move towards healing with the guidance of experienced Adult TCK coaches and in community with other ATCKs.

Would you like to be contacted when the next ATCK Processing Retreat is scheduled? Fill out the interest form and we'll send you details when dates are set!
More information for 2024 coming soon!
Empty space, drag to resize
Read below about the July, 2023 retreat
I was skeptical coming in and to be honest, had vey low expectations. I've been blown away. The Grief Tower Method works so well and this weekend has been super impactful. Every ATCK I know needs to do this.
For the first time in 40 years I have hope, thank you.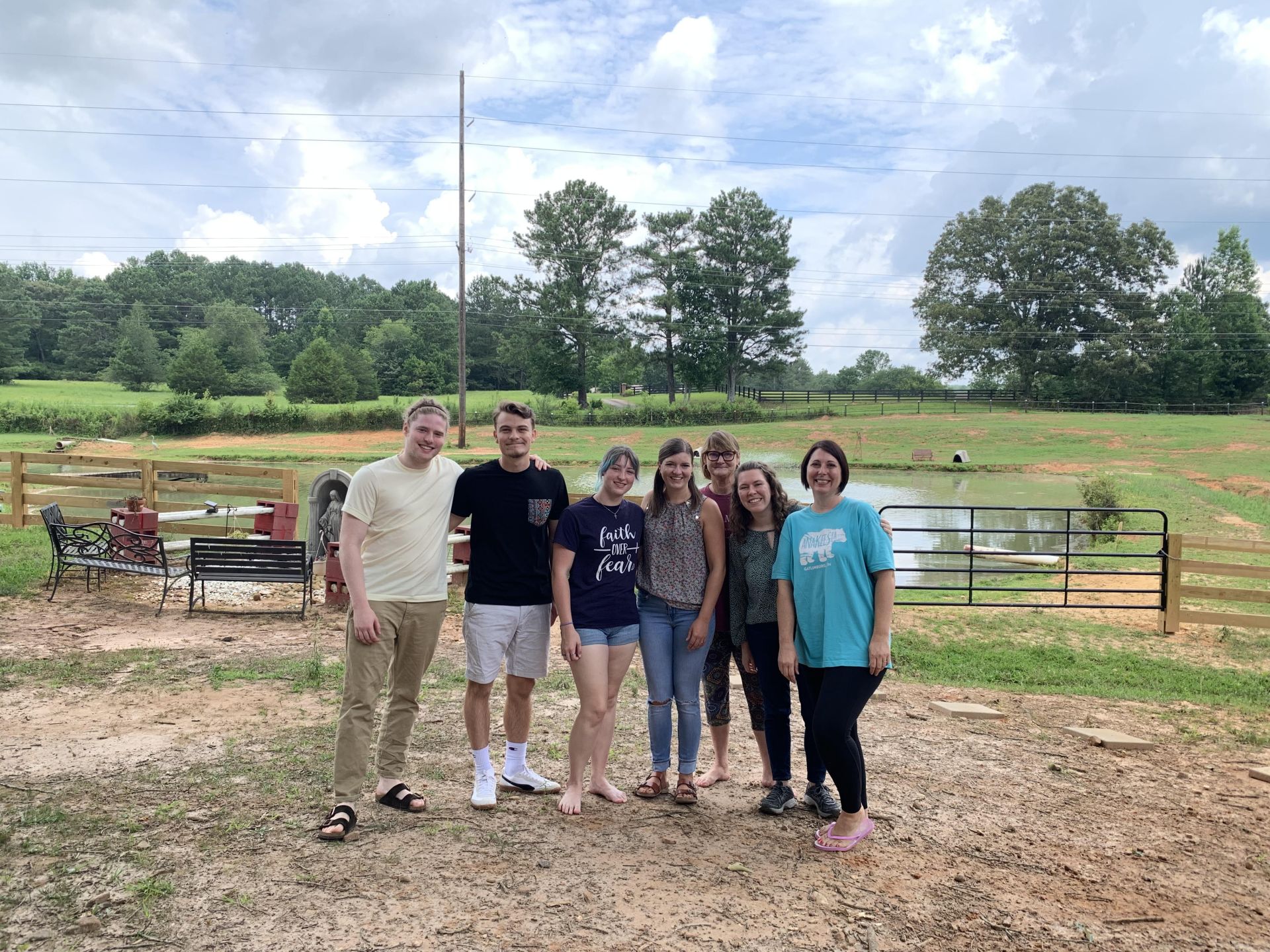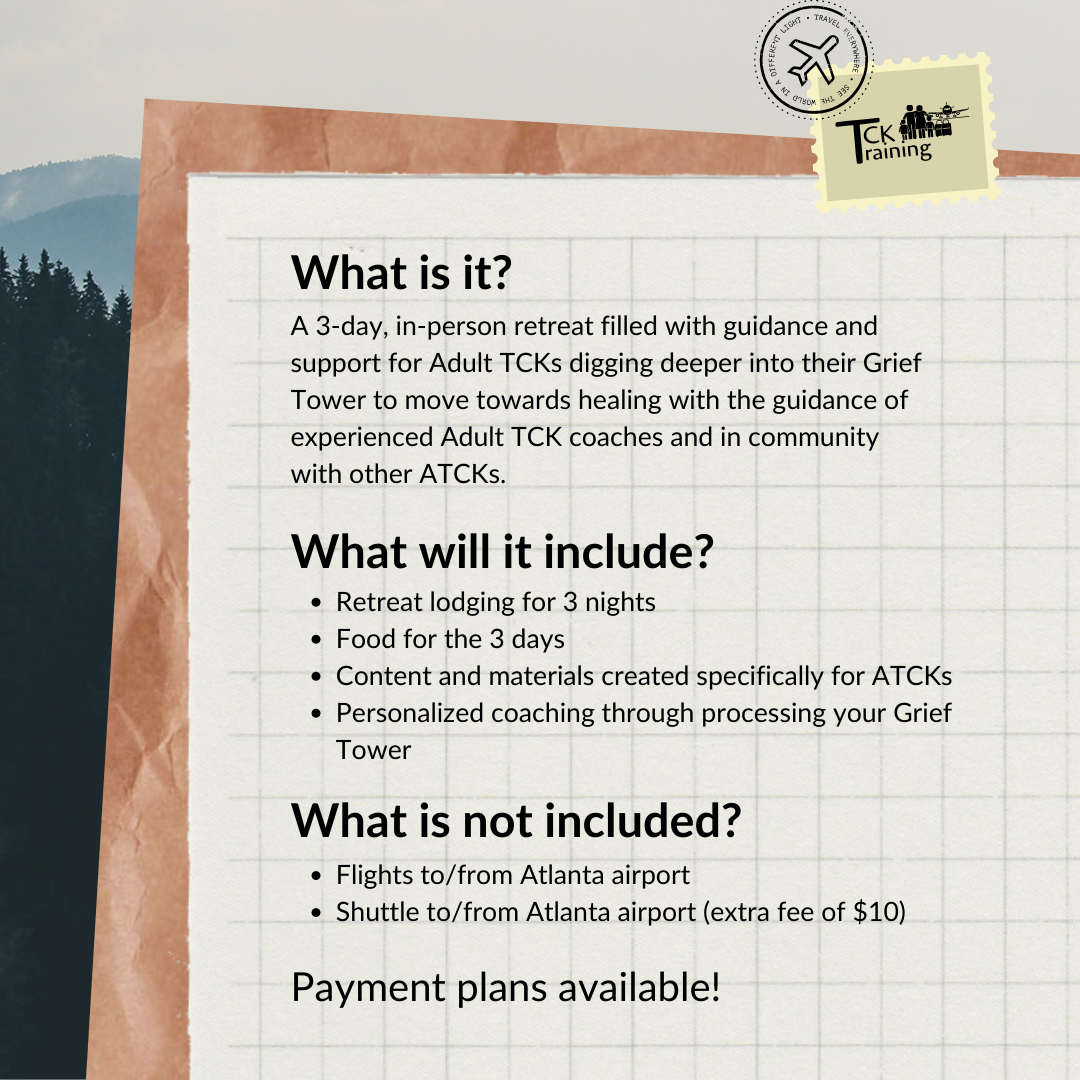 These sessions are not counseling or therapy. These sessions are focused on teaching and guiding, not providing any psychotherapeutic services, including diagnosis. Our sessions would not be suitable for ATCKs currently experiencing suicidal ideation, severe depression, self-harm, substance abuse, eating disorders or other dangerous coping skills. We recommend that ATCKs struggling with these issues seek therapy. You can find some resources and databases of counselors who are TCK-informed here: Counselors & Therapists.
Empty space, drag to resize
Schedule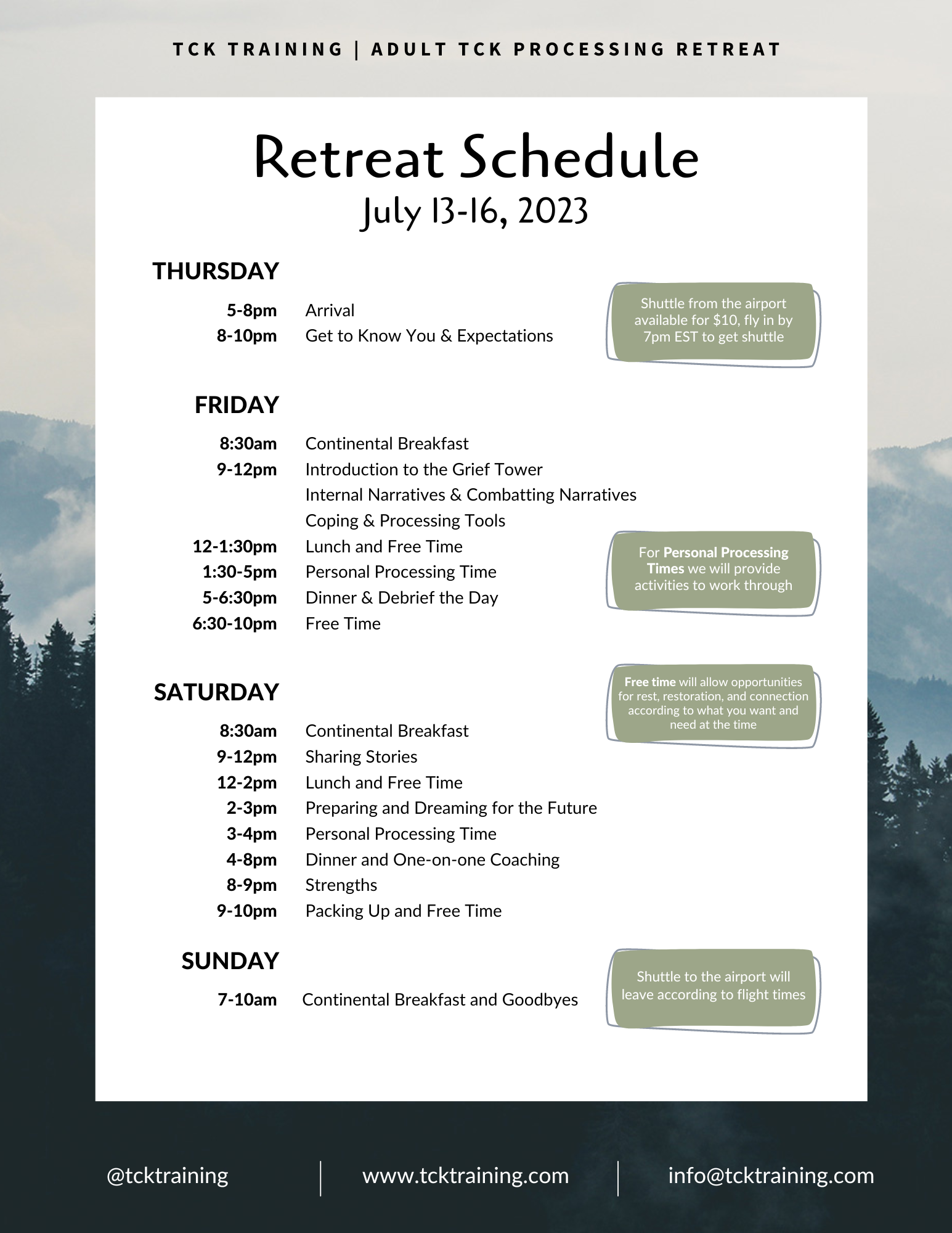 Location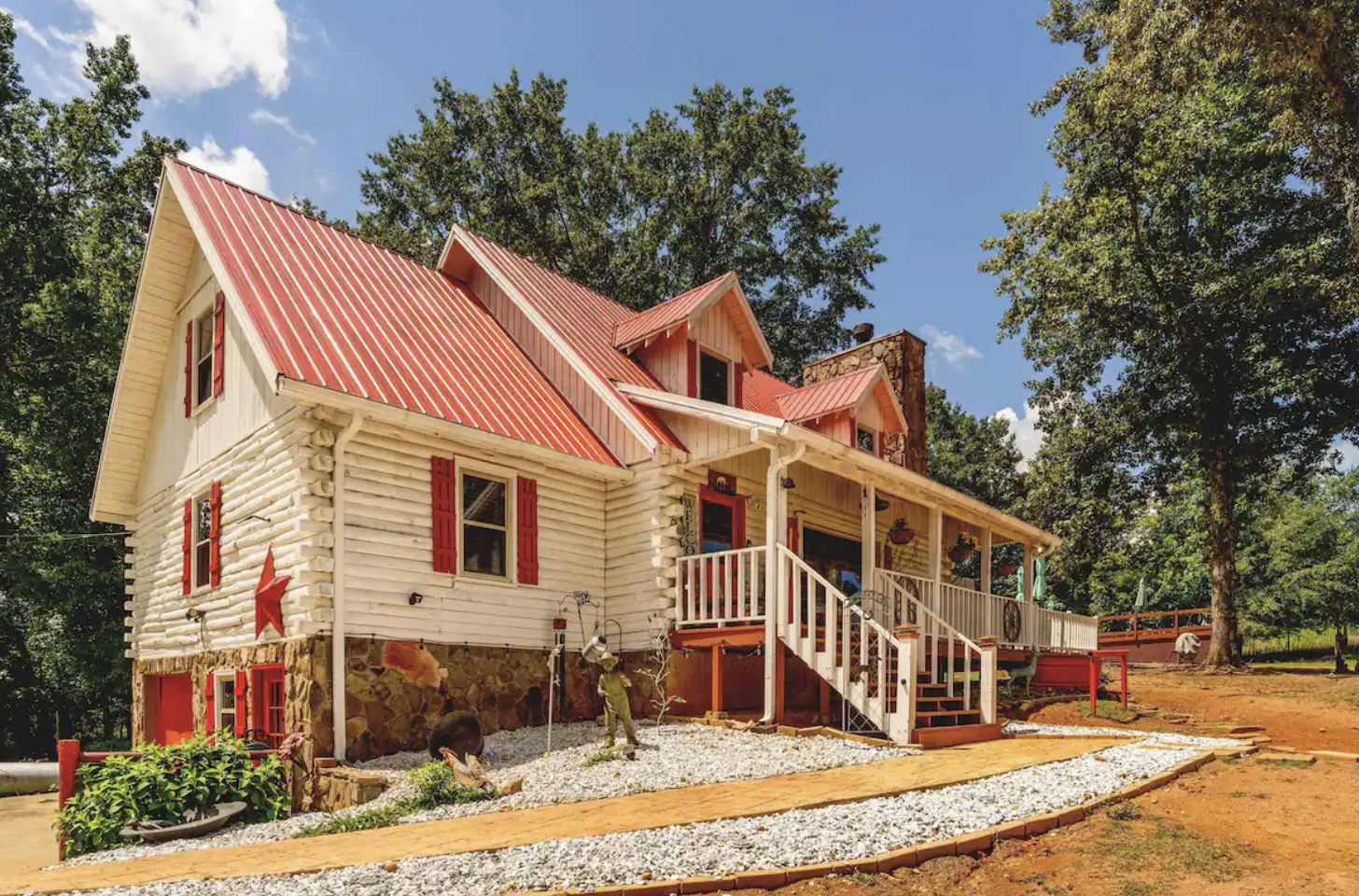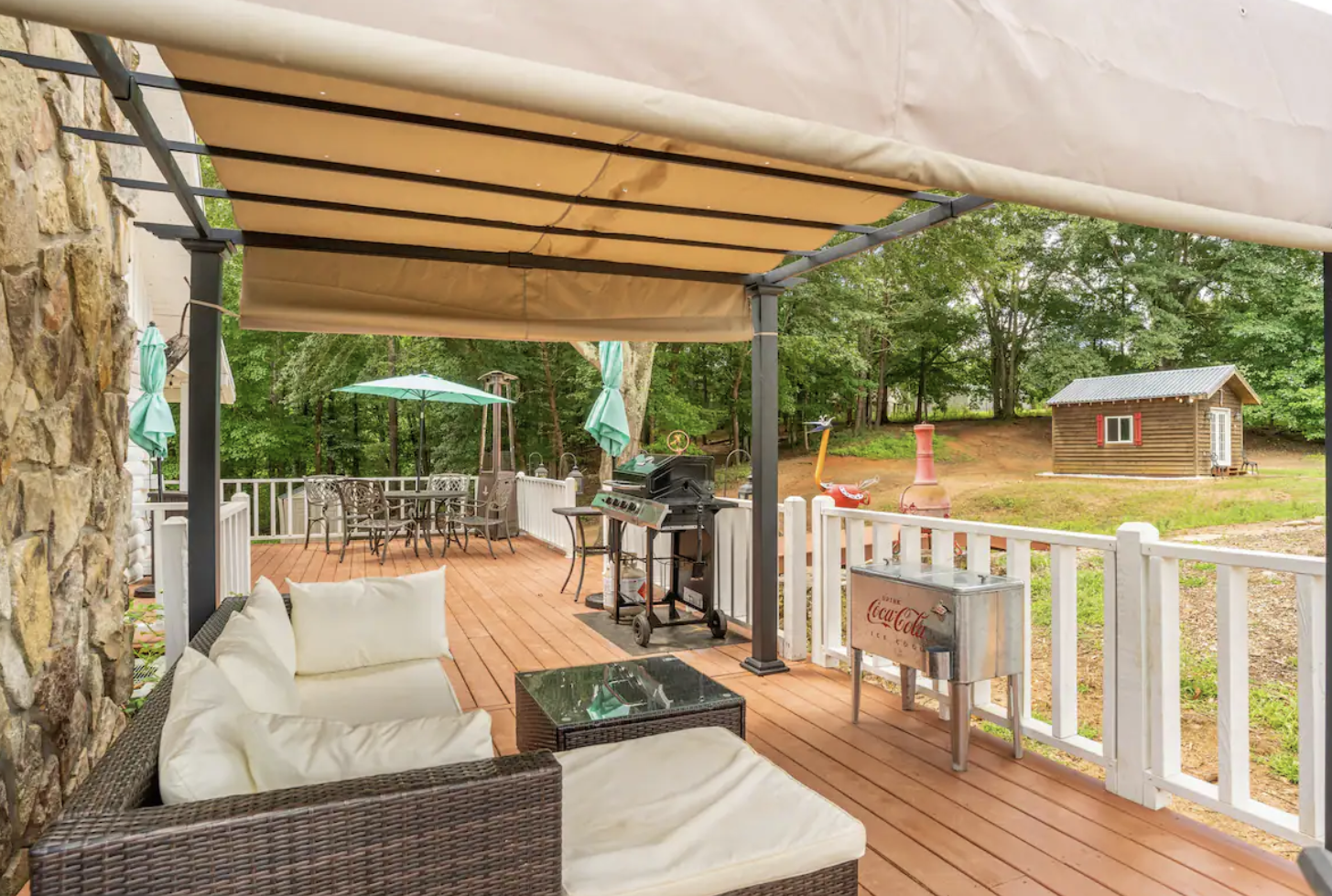 The retreat will be located at an airbnb in Avery, GA (zip code 30115). The location has a spacious living room which we will use for our sessions, along with a large kitchen for gathers for meals.

Accommodations will be shared bedrooms assigned by gender.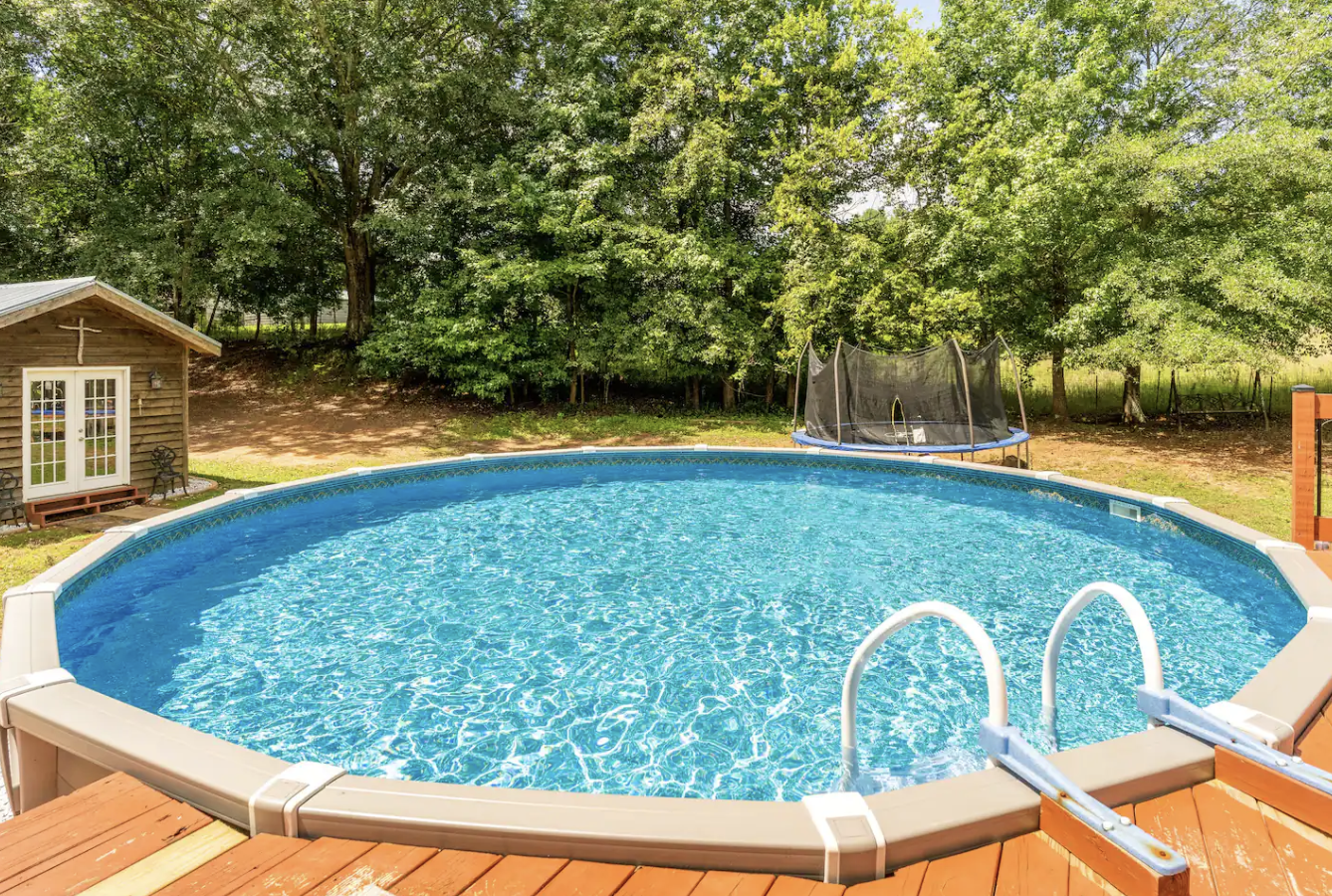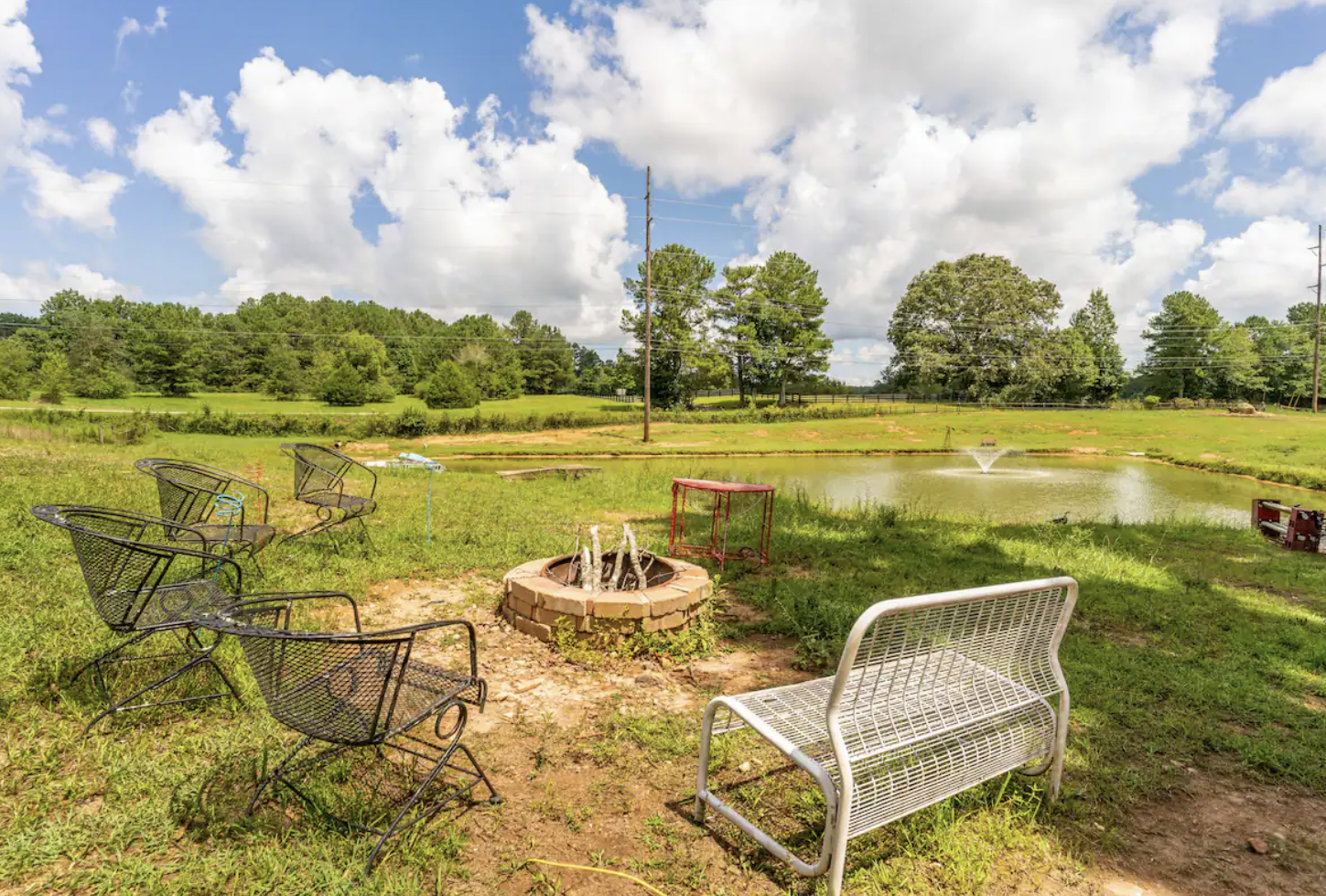 There is a large outdoor space for sitting in community or processing alone (which the schedule will have opportunities for both).

There is a swimming pool so feel free to bring a swim suit for our free times!
We'll be bringing a couple of hammocks and card games.

The airbnb has a pond with kayaks provided and also has a barn close-by with donkeys and horses you can pet and enjoy!
Start
Thursday
July 13, 2023
This is a space for ATCKs to learn about all that is available to them! We share ATCK specific resources (both from TCK Training and other companies!), give you updates about ATCK projects, and periodically share some nuggets of wisdom from TCK Caregivers.
Need Help Navigating the Website?
LAUNCH SALE
Self-Guided Unstacking Course
for ATCKs