Caution and Hope for Homeschooled TCKs
Tanya crossman
Caution and Hope for Homeschooled TCKs

In our survey of nearly 2,000 people who grew up internationally, we discovered that 20% (1 in 5) of those homeschooled were at high risk of adverse outcomes in adulthood. In this blog post, we go through the data from our white paper "Caution and Hope" that applies specifically to homeschooled TCKs: things that are hard to hear, along with what we can do to cultivate long term thriving for homeschooled children abroad.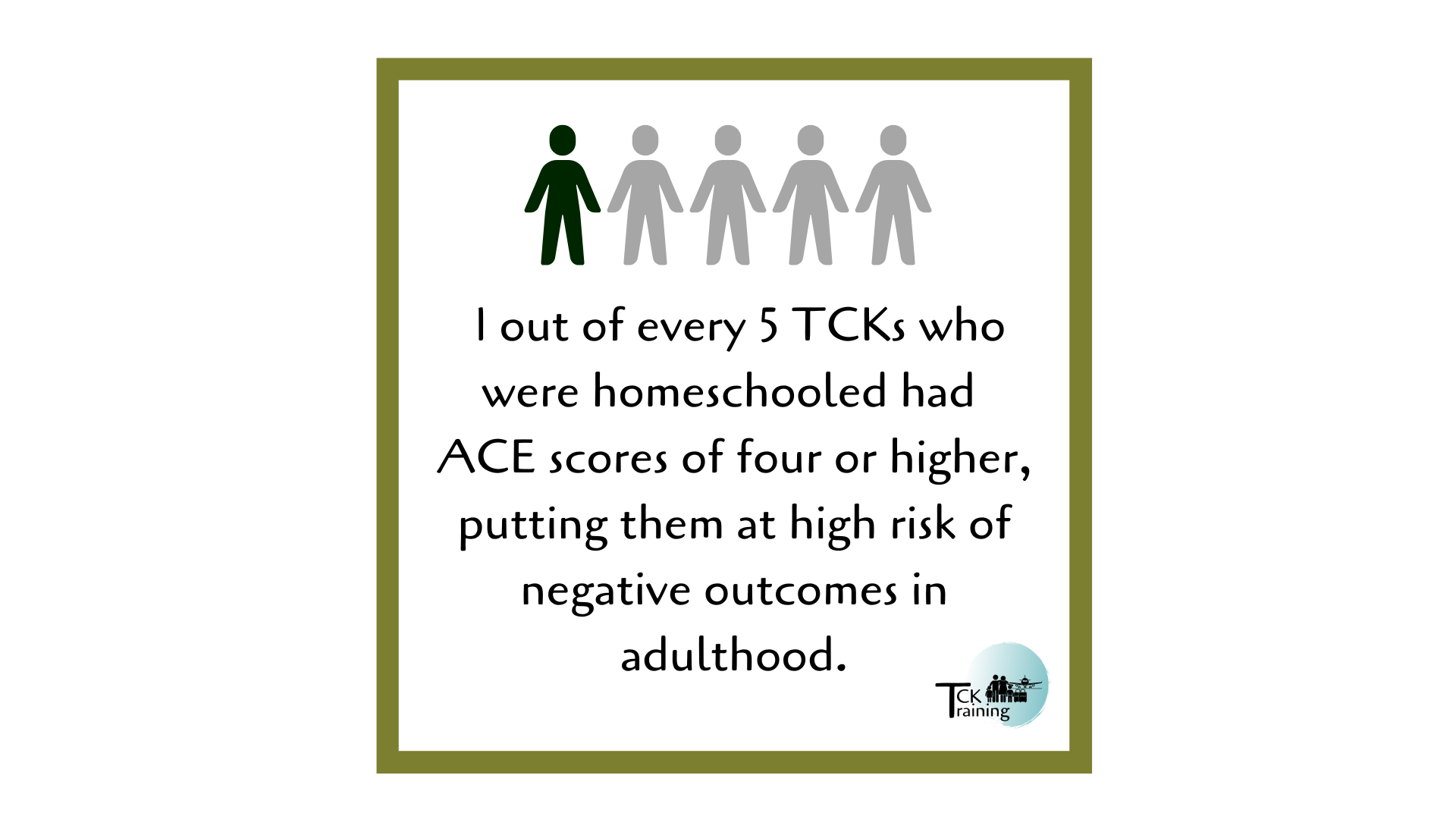 Education

One of the demographics we used to sort the results from our 2021 survey of Adverse Childhood Experiences among TCKs was core educational experience. We asked respondents to list all types of schooling they received, as many TCKs move between schools - and school types - during childhood and adolescence. We also asked them to choose one category which represented the core experience they identified with their international education. 15% said that homeschooling was their primary mode of education.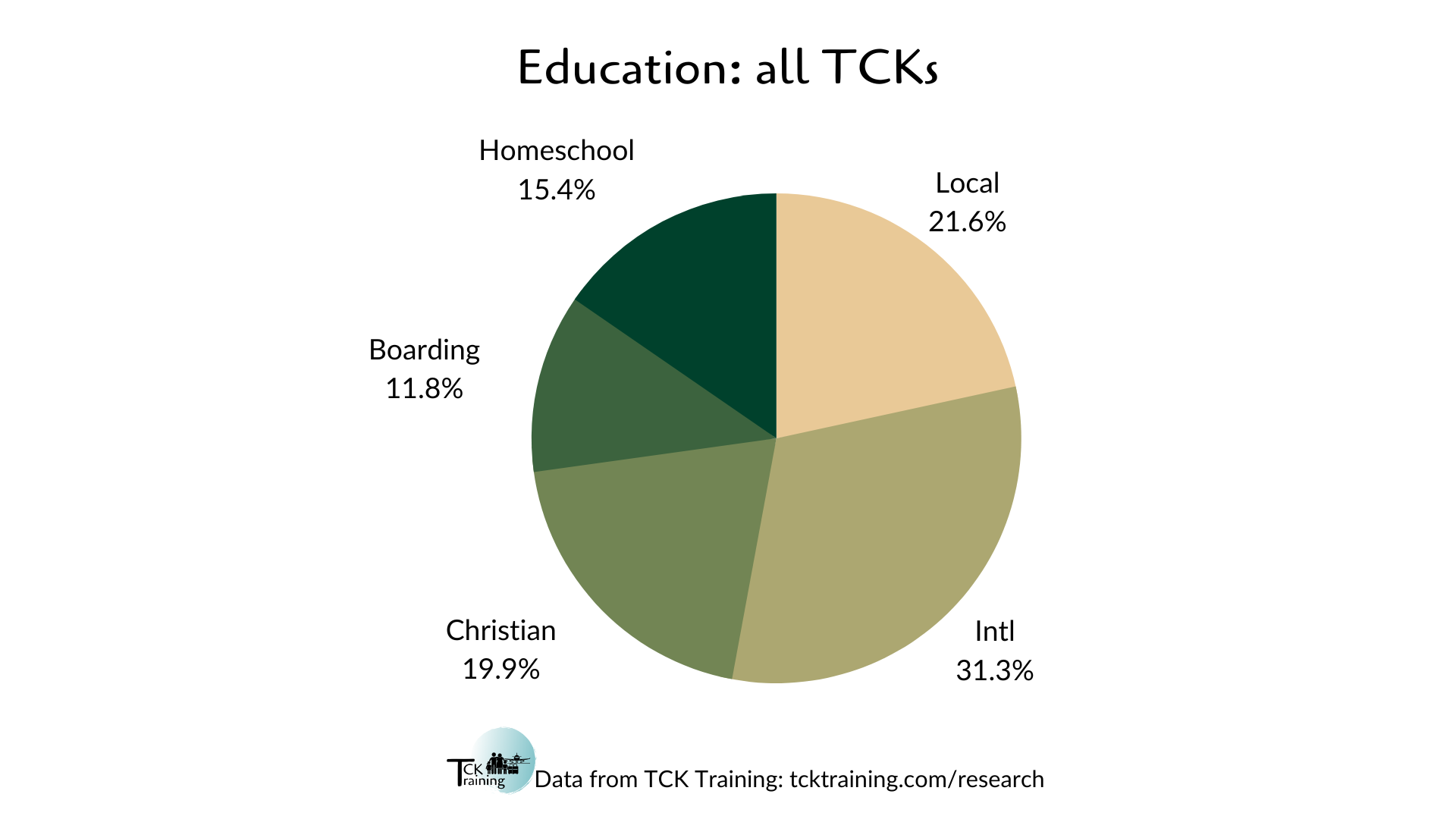 The vast majority of homeschooled TCKs in our sample (90%) identified as children of missionaries, often called Missionary Kids.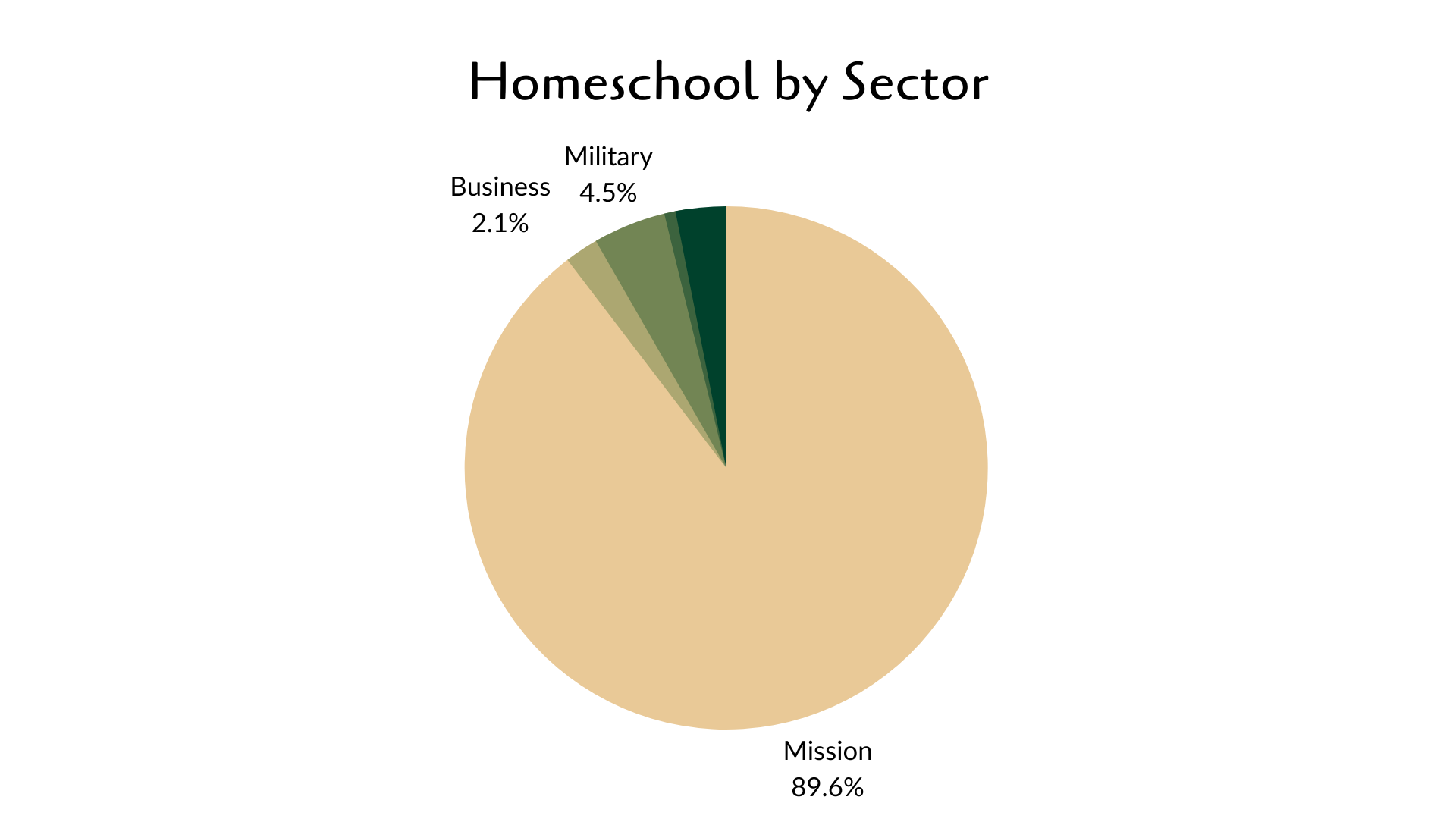 Mobility
A key point of contrast among homeschooled TCKs in our sample was their mobility. They were less likely to live in multiple countries before age 18, with more than half living in only one or two countries. They were far more likely to experience extreme mobility, however. 25% of homeschooled TCKs moved location more than 10 times before 18, and nearly two-thirds moved 6 or more times during childhood (compared to 17% and 54% of all TCKs, respectively).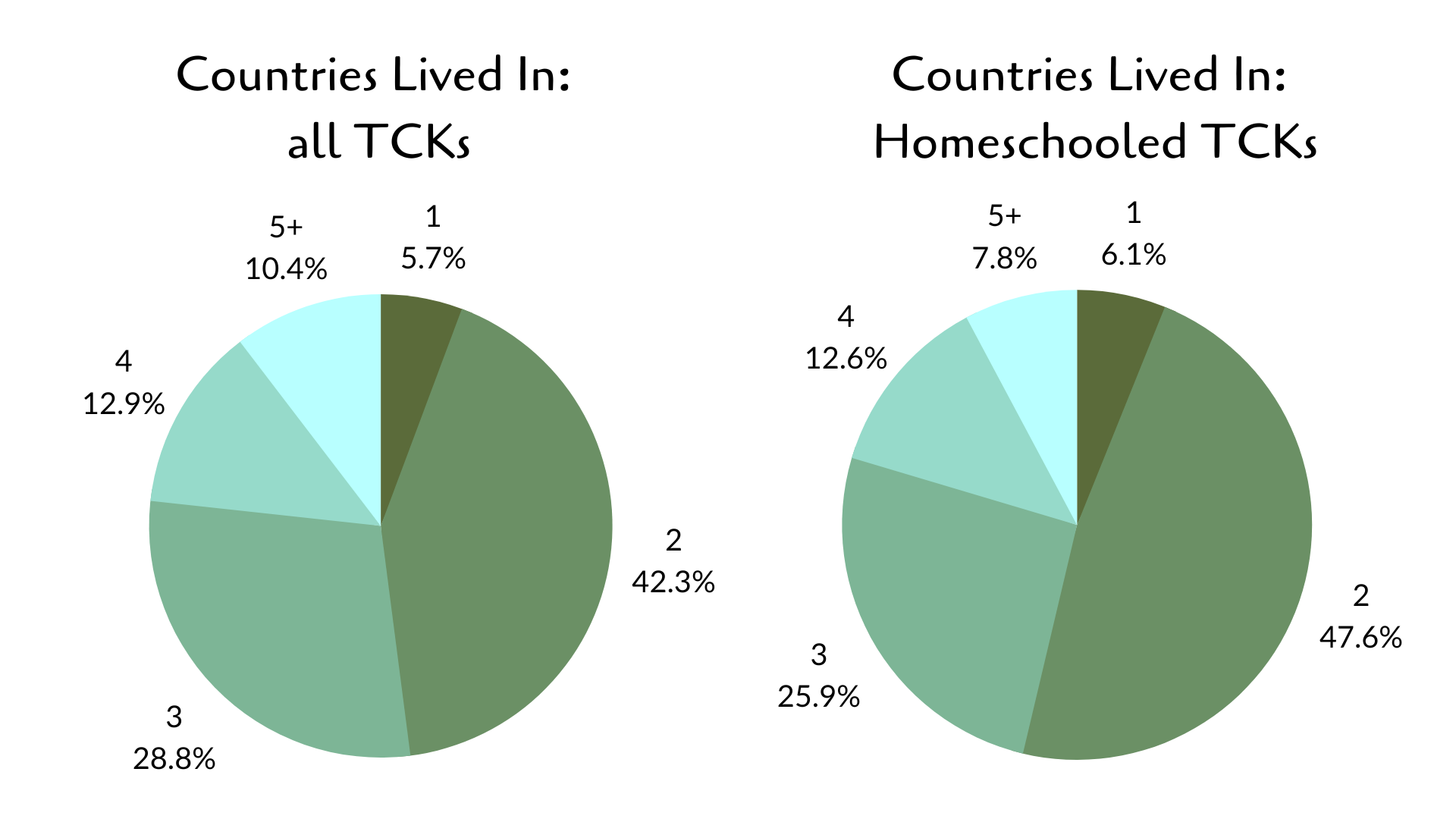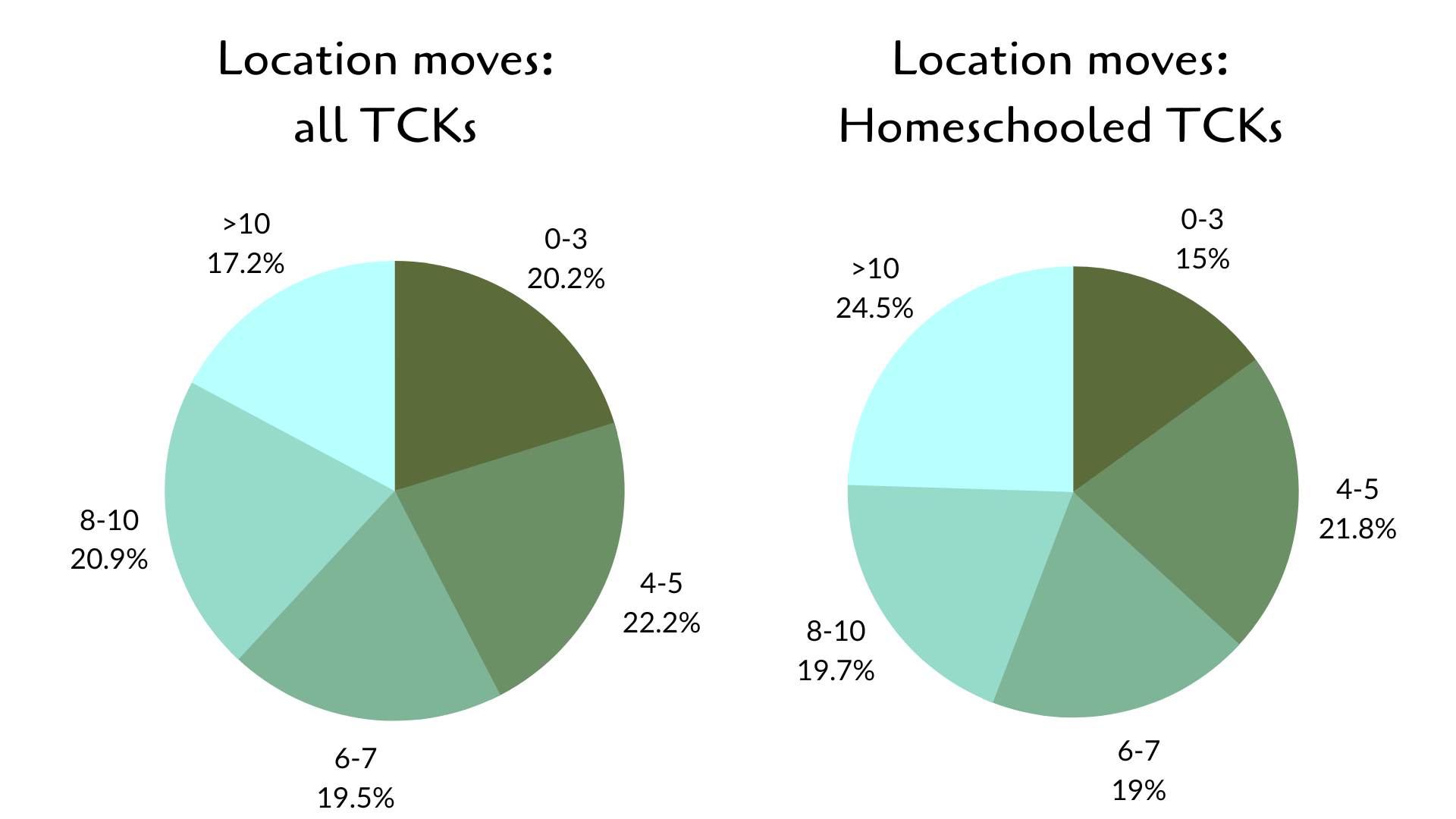 The rate of extreme house mobility was also very high among homeschooled TCKs. 25% moved house more than 15 times before age 18, compared to 14% of all TCKs. 58% of homeschooled TCKs moved house 9 or more times before age 18 - moving house every two years, on average, throughout childhood.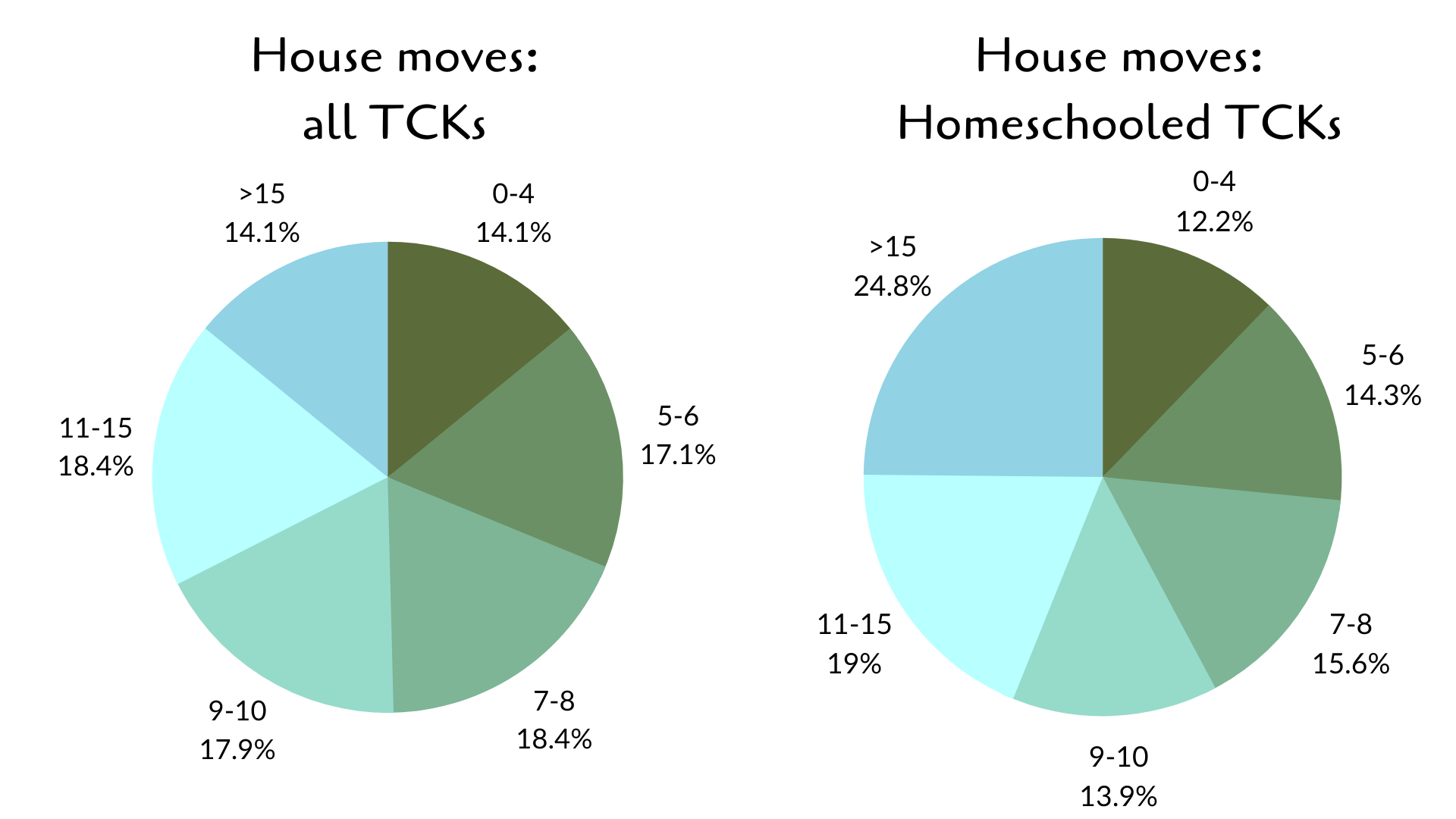 Adverse Childhood Experiences

A core part of our survey was determining the ACE score for each participant. This is a number between 0-10 that counts types of Adverse Childhood Experiences that occurred in the person's life before age 18.

The number we pay most attention to is the percentage of a group with 4 or more Adverse Childhood Experiences (ACEs). This is a risk factor established by decades of research, and is associated with negative health outcomes in adulthood. In the largest study on ACEs, 12.5% of Americans had a score of 4+. In our study, 21% of TCKs generally and 20% of homeschooled TCKs had an ACE score of 4+. This suggests that 1 in 5 TCKs are at risk of a series of negative health outcomes in adulthood.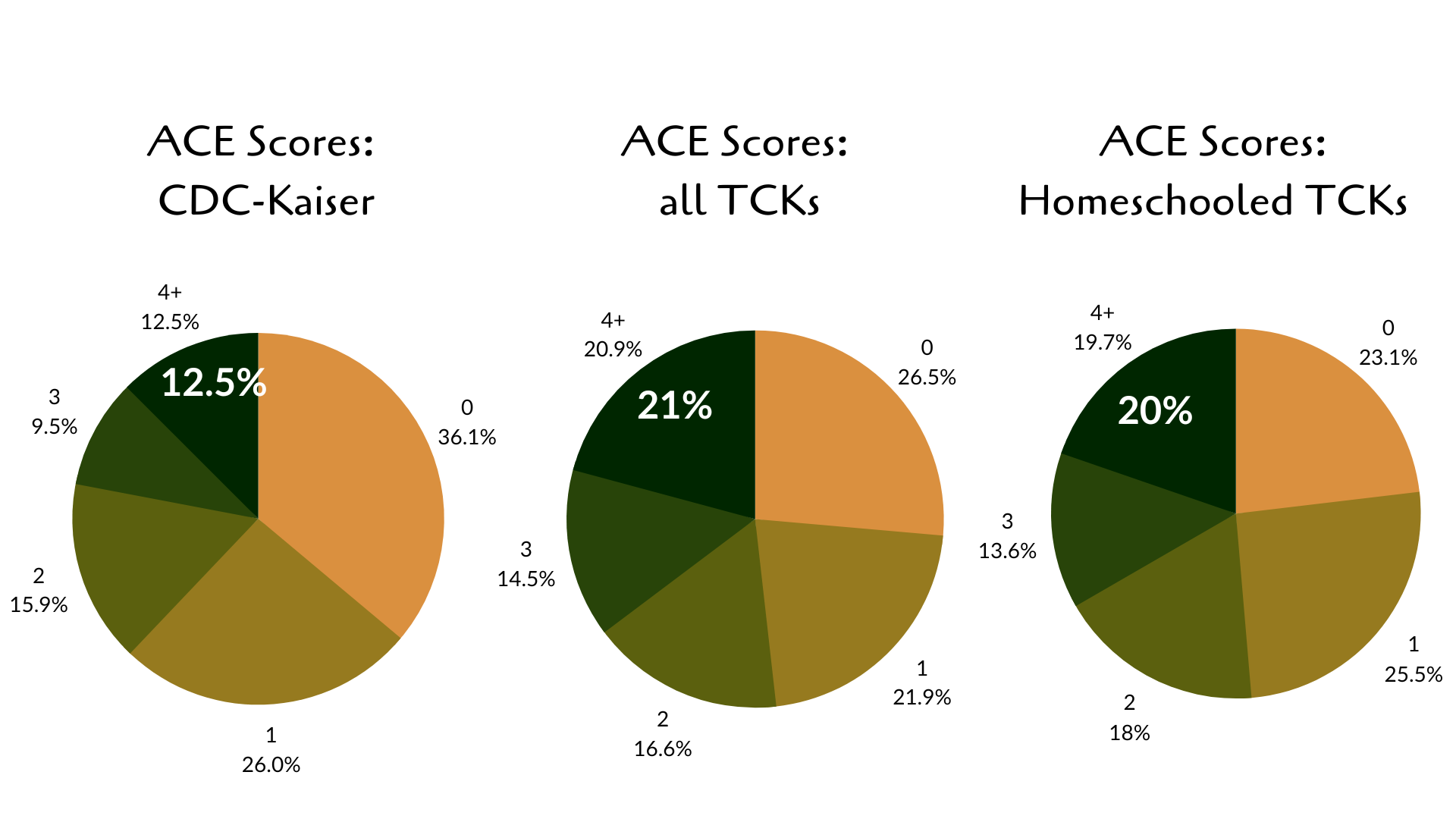 Given that homeschoolers were almost entirely MKs, we also compared their ACE scores to those of
Missionary Kids
generally. Homeschooled MKs had higher ACE scores than mission kids generally. It was a small but noticeable difference, especially when compared to other schooling options.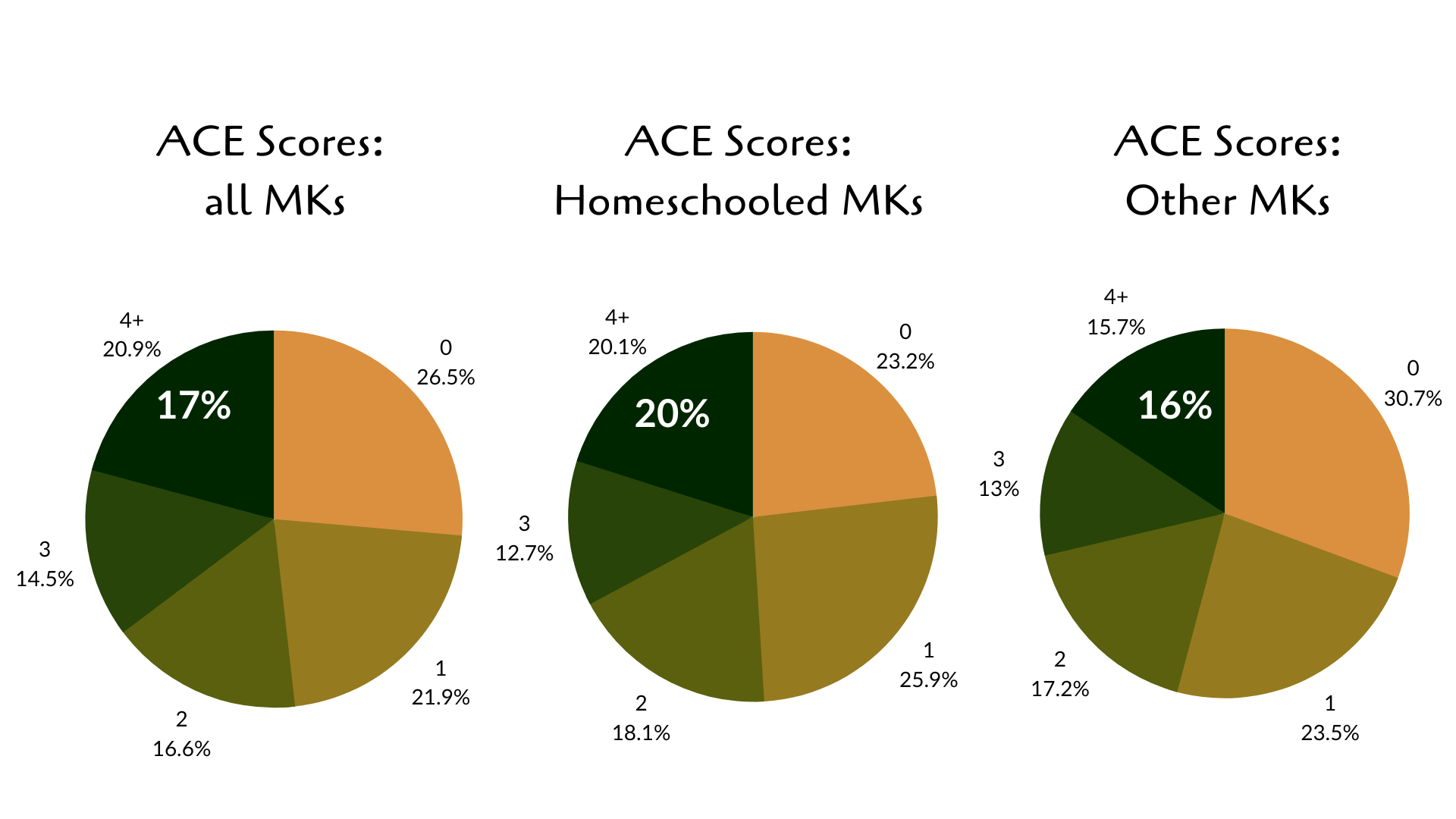 Homeschooling was correlated with higher ACE scores in missionary kids, while missionary kids in international schools (rather than Christian international schools specifically) had some of the lowest ACE scores among TCKs in our overall sample. This is not to say that home-schooling is necessarily risky, but the correlation suggests that some of the same reasons mission families choose home-schooling over international schooling (or another option) may lead to additional ACEs. For example, when living in a remote area there may be limited options for education, but perhaps greater risk of additional ACEs due to the environment.


Caution and Hope: The Prevalence of Adverse Childhood Experiences in Globally Mobile Third Culture Kids
Something to keep in mind here is the extreme mobility noted in homeschooled TCKs. Extreme mobility was correlated with higher rates of 4+ ACE scores in our survey, raising the risk from 1 in 5 to 1 in 3.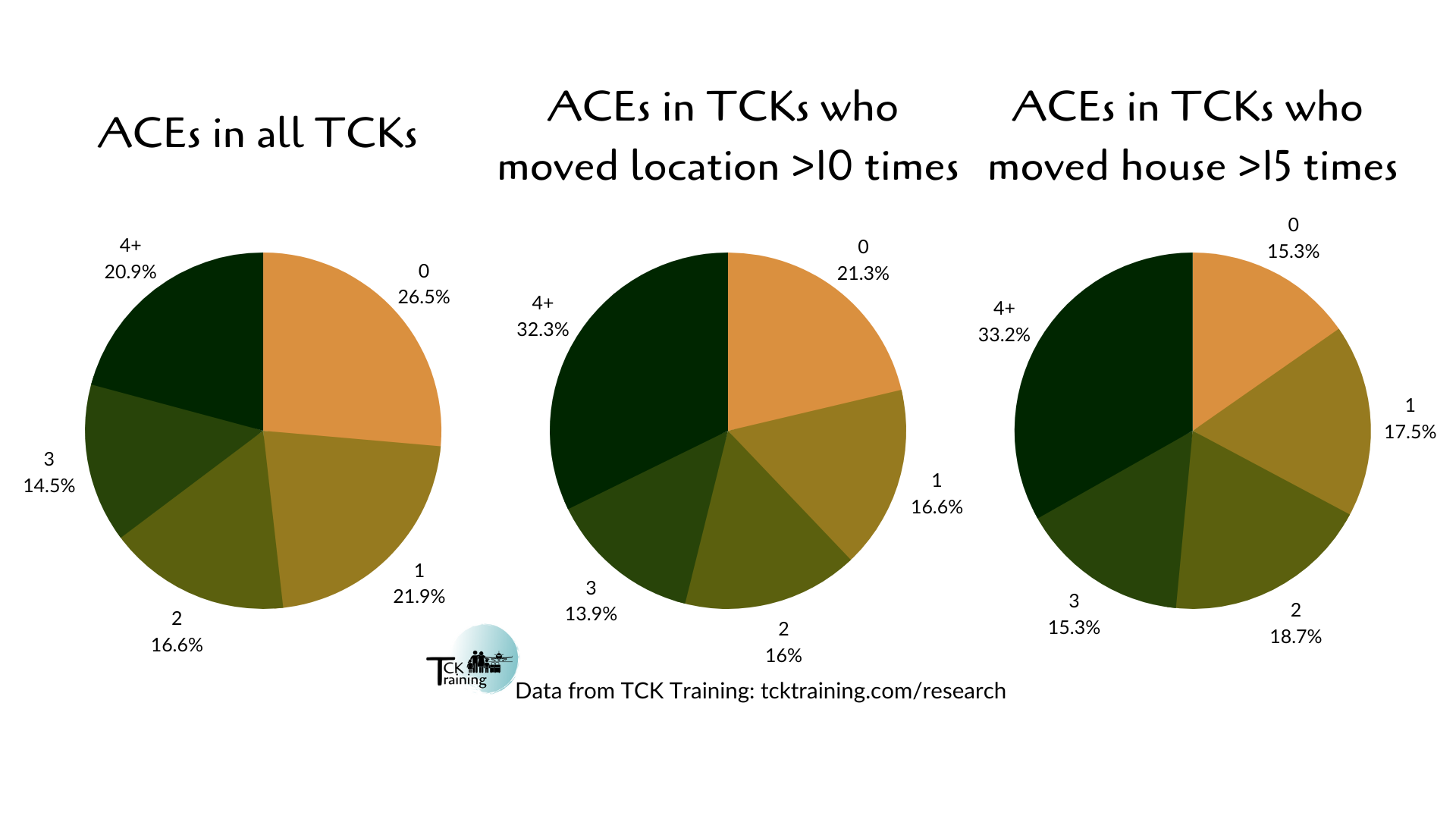 Preventive Care

These statistics can be confronting, but we titled our white paper "Caution and Hope" for a reason. A child who goes through many Adverse Childhood Experiences (ACEs) can still thrive in adulthood if their childhood is also filled with Positive Childhood Experiences (PCEs). Existing research demonstrates that even when high ACEs are present, the presence of 6-7 PCEs drops the risk of depression in adulthood by 72%.
Bethell and her coworkers found that having higher counts of PCEs was associated with 72% lower odds of having depression or poor mental health overall as an adult; that those with higher levels of positive experiences were over 3.5 times more likely to have healthy social and emotional support as an adult; and that accumulation of the seven PCEs shifted the outcome positively in adulthood.

Caution and Hope:
The Prevalence of Adverse Childhood Experiences in Globally Mobile Third Culture Kids
When we know better, we must do better. Now that we know the homeschool experience is associated with higher risk, we must provide these families - both the parents and the children - with resources to help them flourish, and thrive long term. Homeschooling parents need resources to help them provide their kids with the PCEs they need at home, and a supportive community that will support their kids with the PCEs that are achieved through relationships outside the home.

TCK Training is here to help. We have family curricula, workshops (in-person and virtual), community groups, parent memberships, and everything else you need to support your TCKs, and homeschooling families in your community.


Empty space, drag to resize
Need Help Navigating the Website?
LAUNCH SALE
Self-Guided Unstacking Course
for ATCKs