TCK Biblical Conversations - A Faith-Based Family Curriculum
Volume 1: Emotions, Identity & Grief
This packet includes lessons and worksheets designed to initiate conversations around emotions, identity, and grief from a Biblical foundation. The lessons are created to be applicable to elementary and teen TCKs.

This resource features:

10 Biblical Lessons with guided discussions & prayers

Over 70 Biblical references

9 worksheets and activities


You can preview a sample of the Table of Contents below.

Purchase of this product is for individual family use.


This packet has the similar content to the Biblical Supplement for Debrief Certified Caregivers and would be redundant.
Purchase Unlimited Use for your organization to distribute this curriculum to all the families within your entity below.
Preview the Packet
Click the image to view it larger!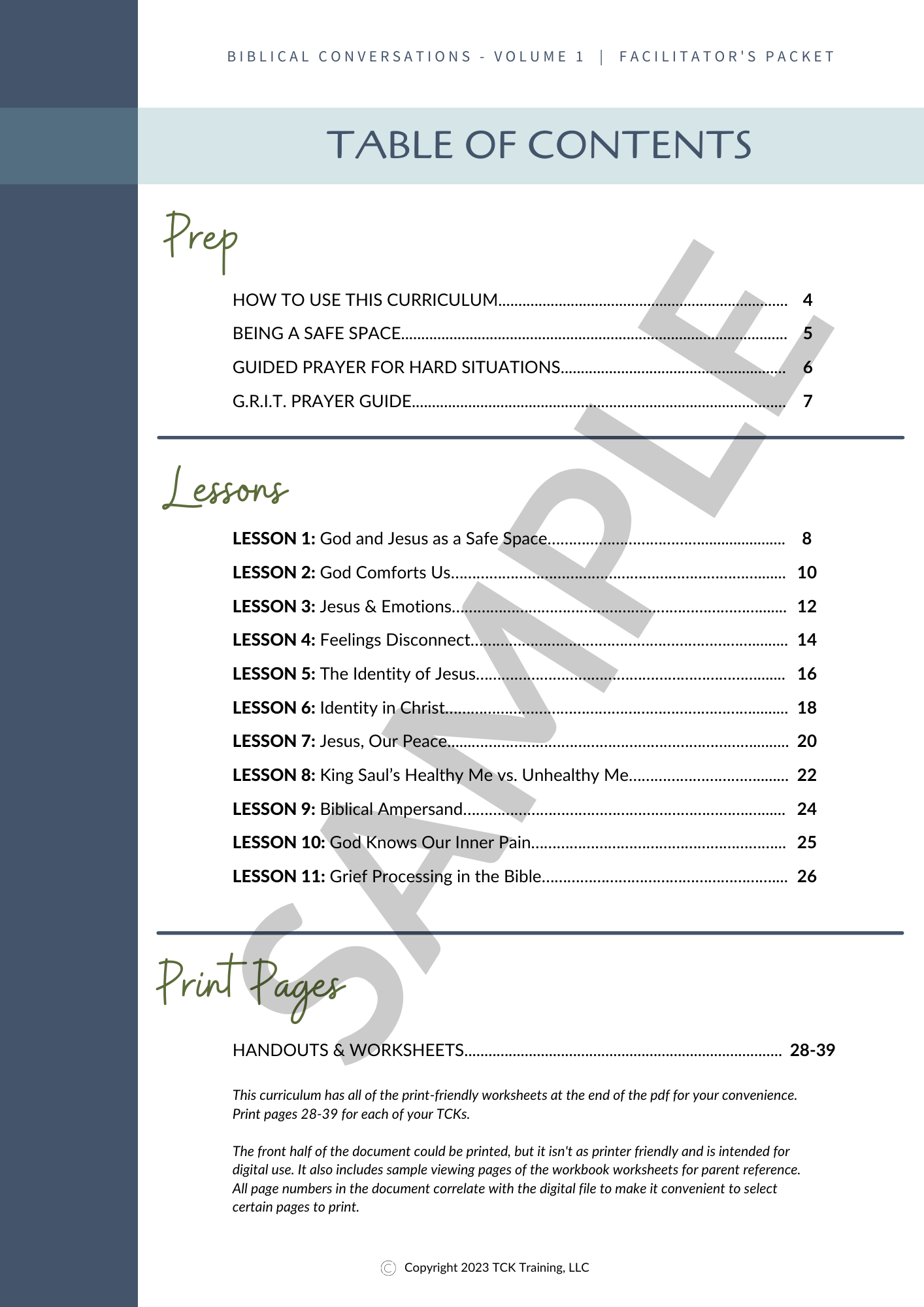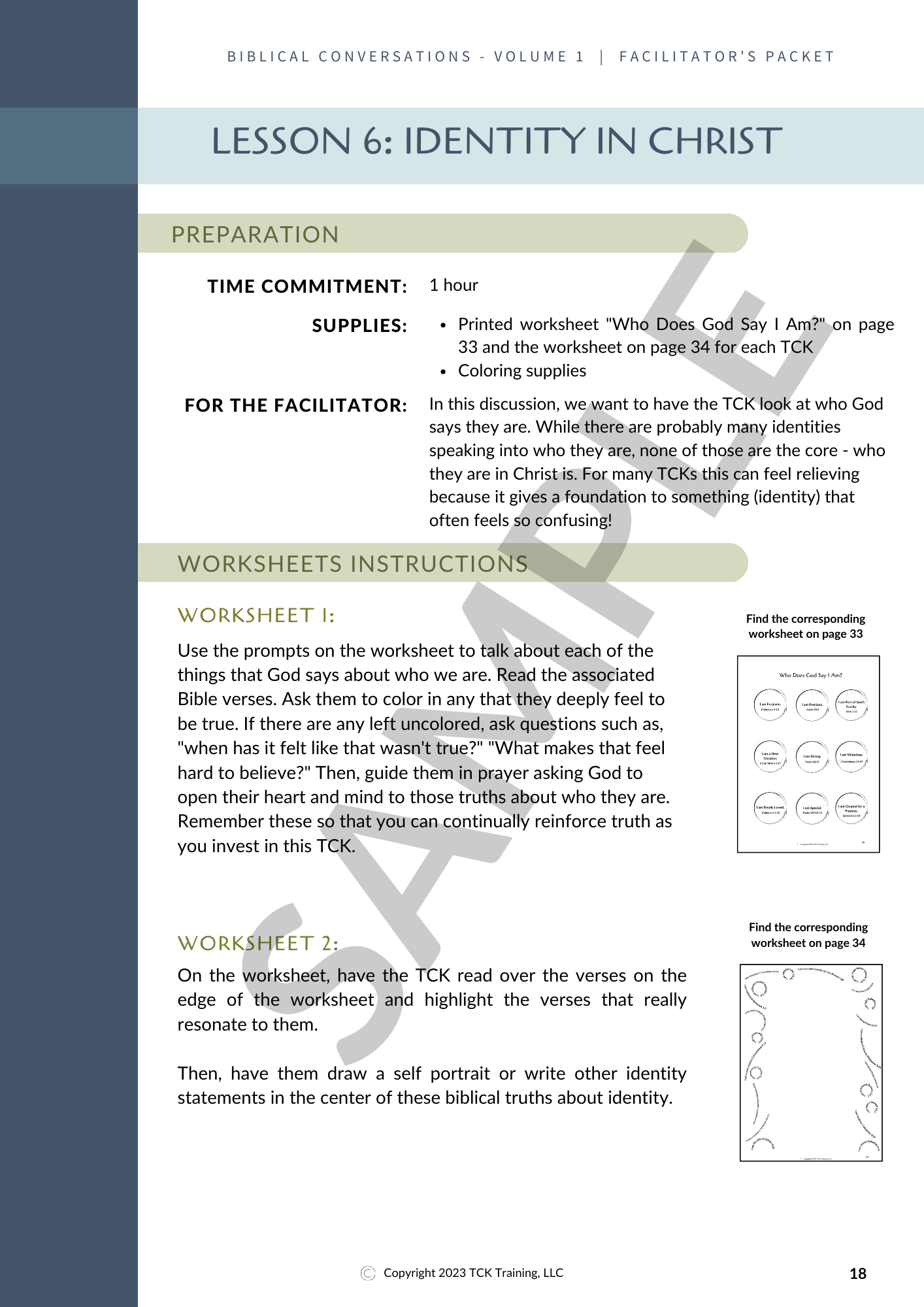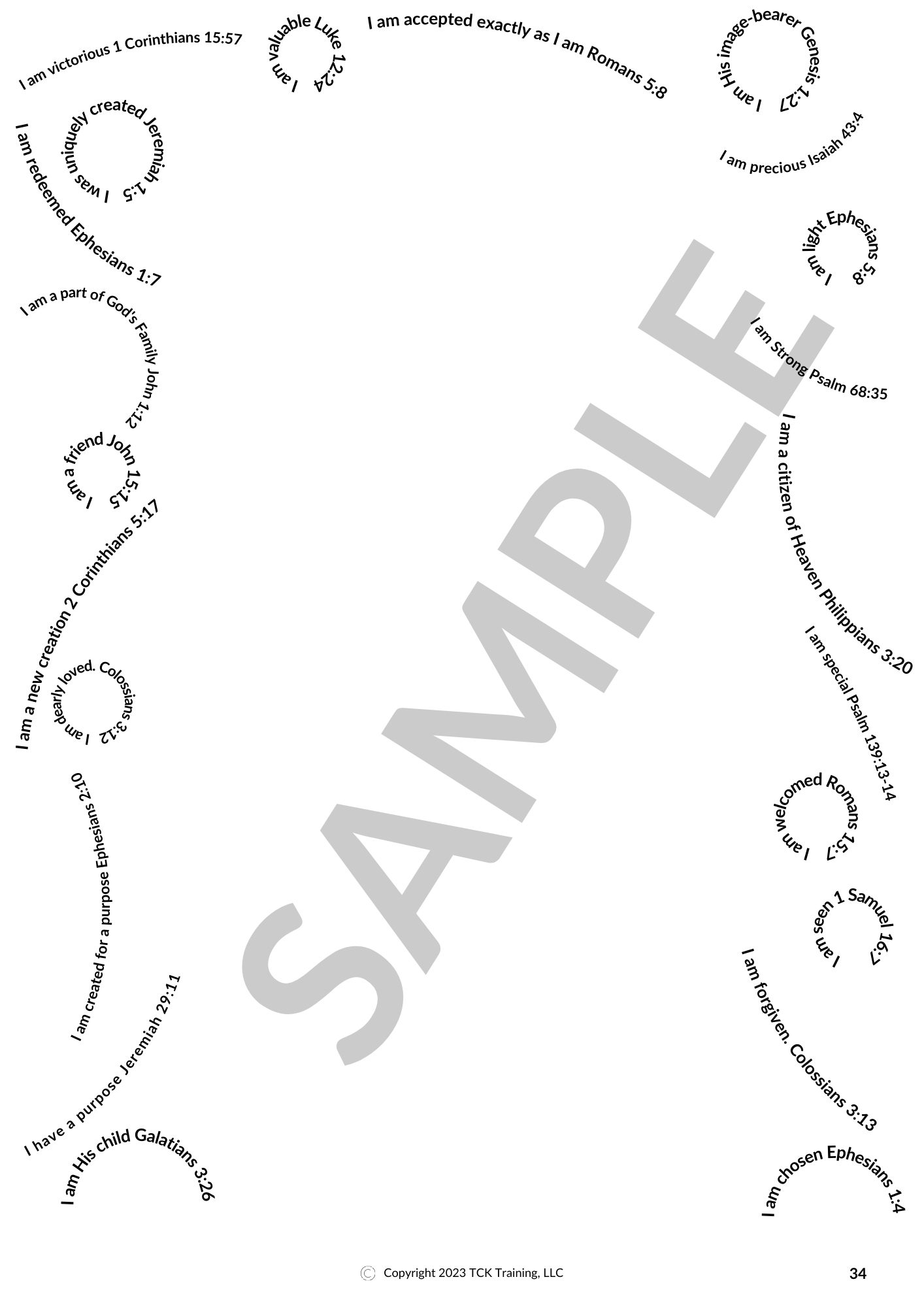 Please help us reach our goal of
5000 responses
by taking the survey (for TCKs ages 18+) and sharing this survey with those who grew up abroad.