Open & Go Curriculum
We believe together we can raise up a healthier generation of TCKs.
Each of these curricula can be purchased for individual families and caregivers or
as an unlimited distribution within your organization, school, or church.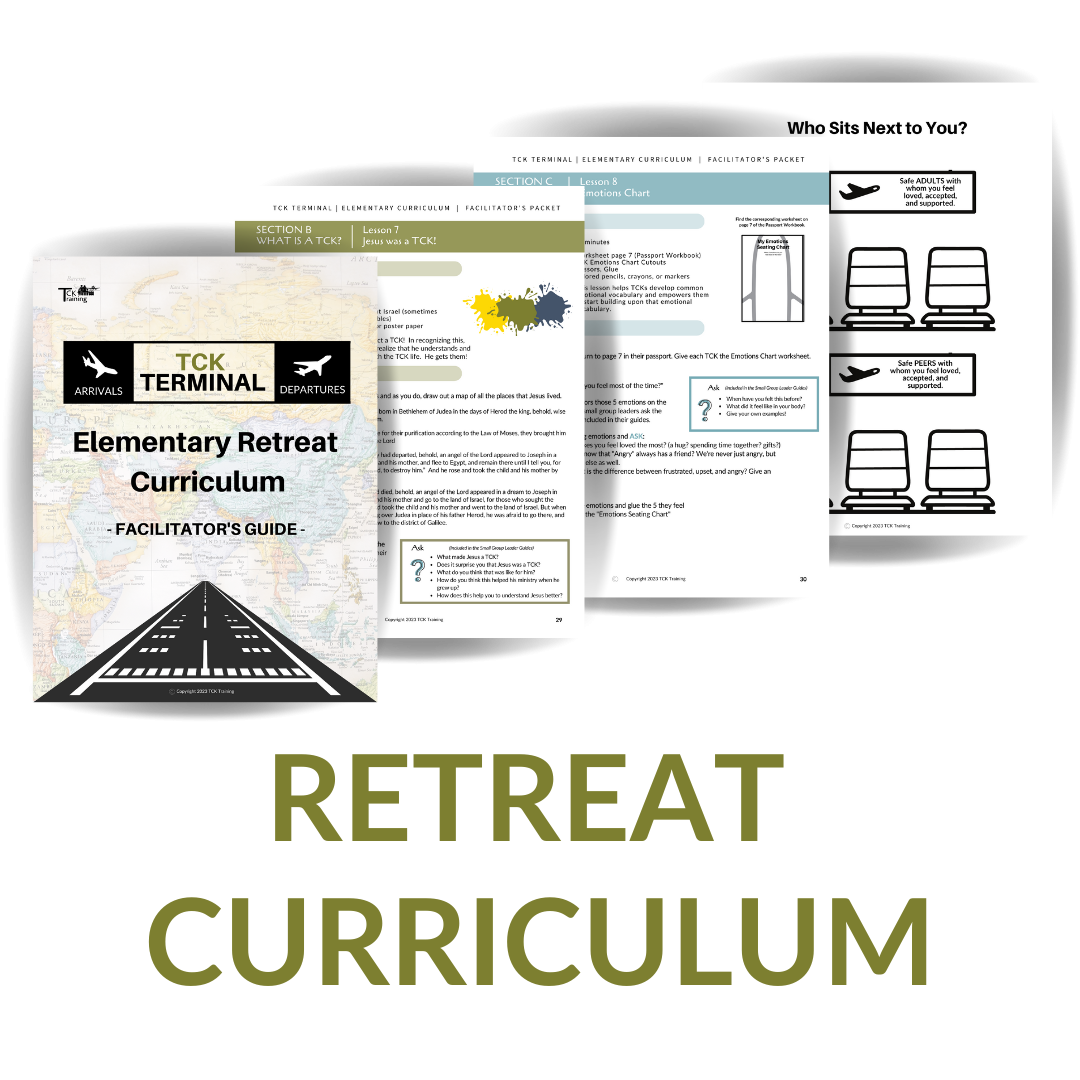 Our Ready-To-Go Retreat Curriculum is 15 hours of faith-based TCK content with thematic lessons, worksheets, T-Shirt designs, stickers, and more.

Lead a virtual teen TCK group using this curriculum! Includes 12 interactive teen TCK lessons that address identity, grief, processing tools and more.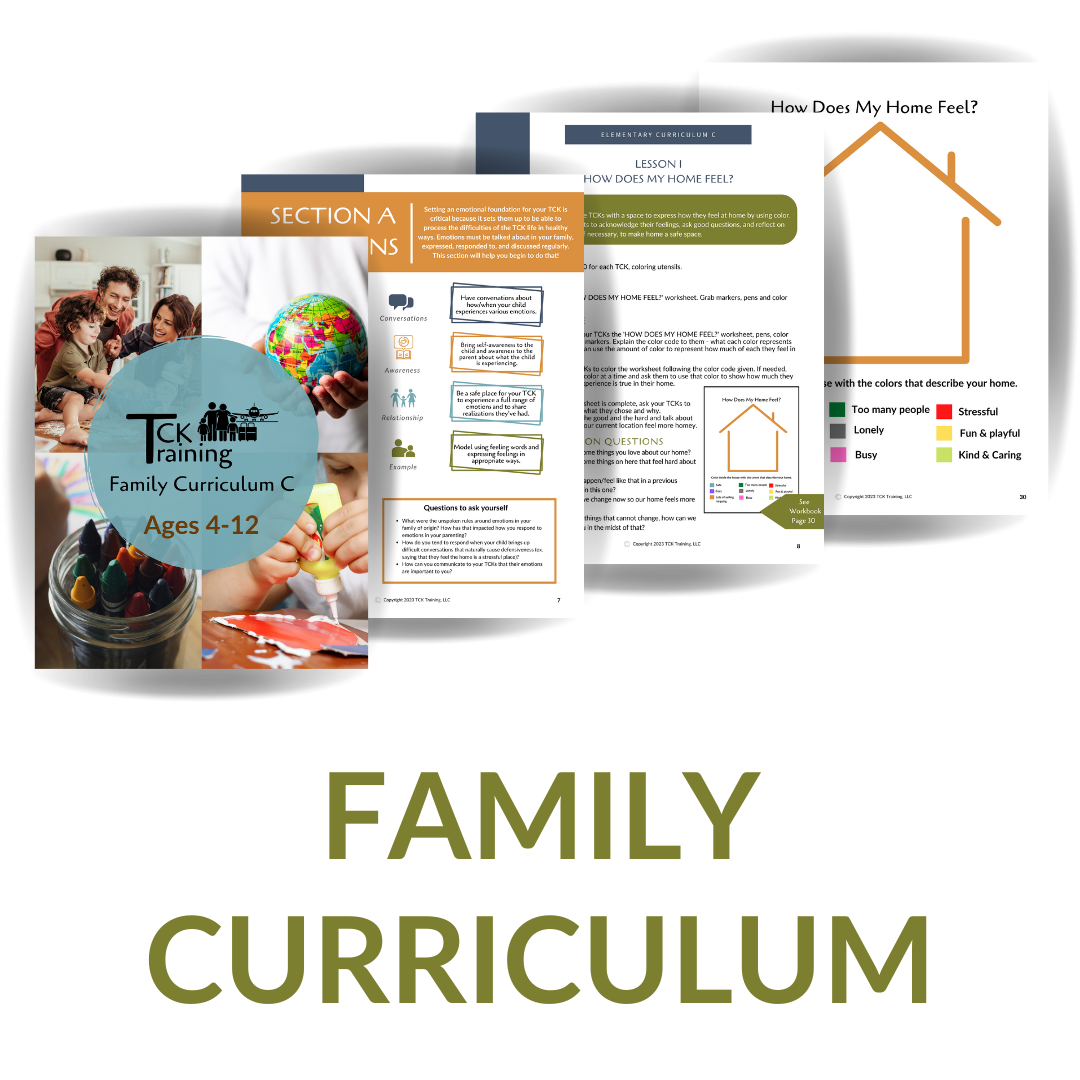 Each of our three family curriculum have lessons that are specifically designed to help TCKs feel seen and understood, become more self-aware, and learn how to communicate more effectively. They address topics like identity, emotions, grief and loss, subconscious expectations and TCK benefits.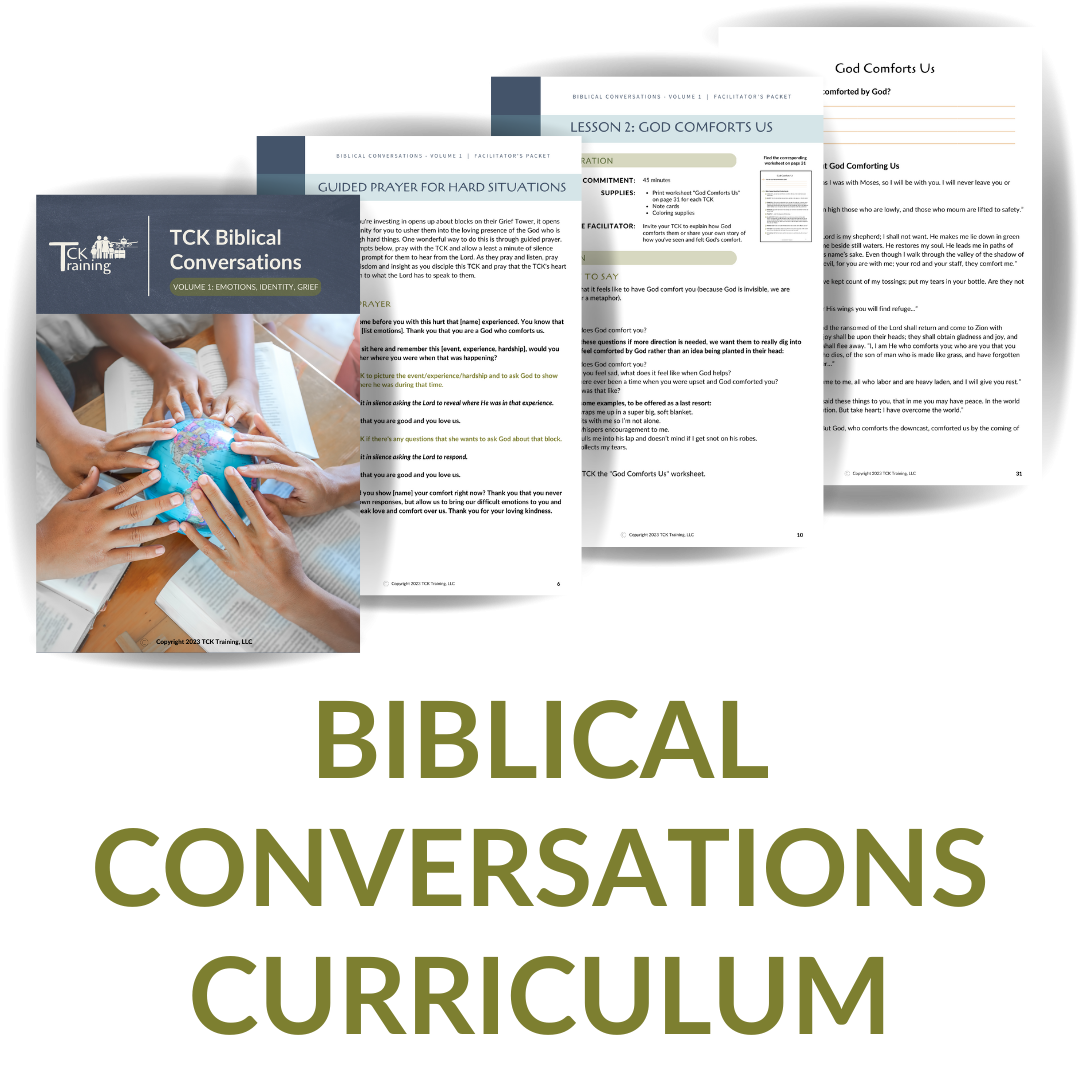 We know that many TCKs struggle with their faith and we believe that it is critical for TCKs to see God as a safe space. These intentional conversations are created with that aim in mind.


11 Biblical Lessons
Over 70 verse references
9 worksheets/activities
Please help us reach our goal of
5000 responses
by taking the survey (for TCKs ages 18+) and sharing this survey with those who grew up abroad.