Virtual Teen Curriculum
This curriculum is designed for leaders of virtual teen TCK communities to guide deep discussions within the group with the purpose of processing their Grief Tower, understanding themselves as TCKs, and moving towards thriving.

You can preview the table of contents, how to use the curriculum, and a sample lesson below.


This license is for a single group leader's use only.
License for multiple group leaders:
Empty space, drag to resize
Purchasing this license allows one leader unlimited use of this curriculum.
12 Lessons Included:
Sharing Your Story
Identity
It's Ok to Not Be Ok
Red Zone, Green Zone
Healthy vs. Unhealthy Me
Asking for Help
The Grief Tower
Processing Tools
Growing Healthy Relationships
Planting Joy
Dreaming About the Future
Identifying Your Strengths
Preview the Curriculum
For larger view, right click each image and choose "Open Image in a New Tab."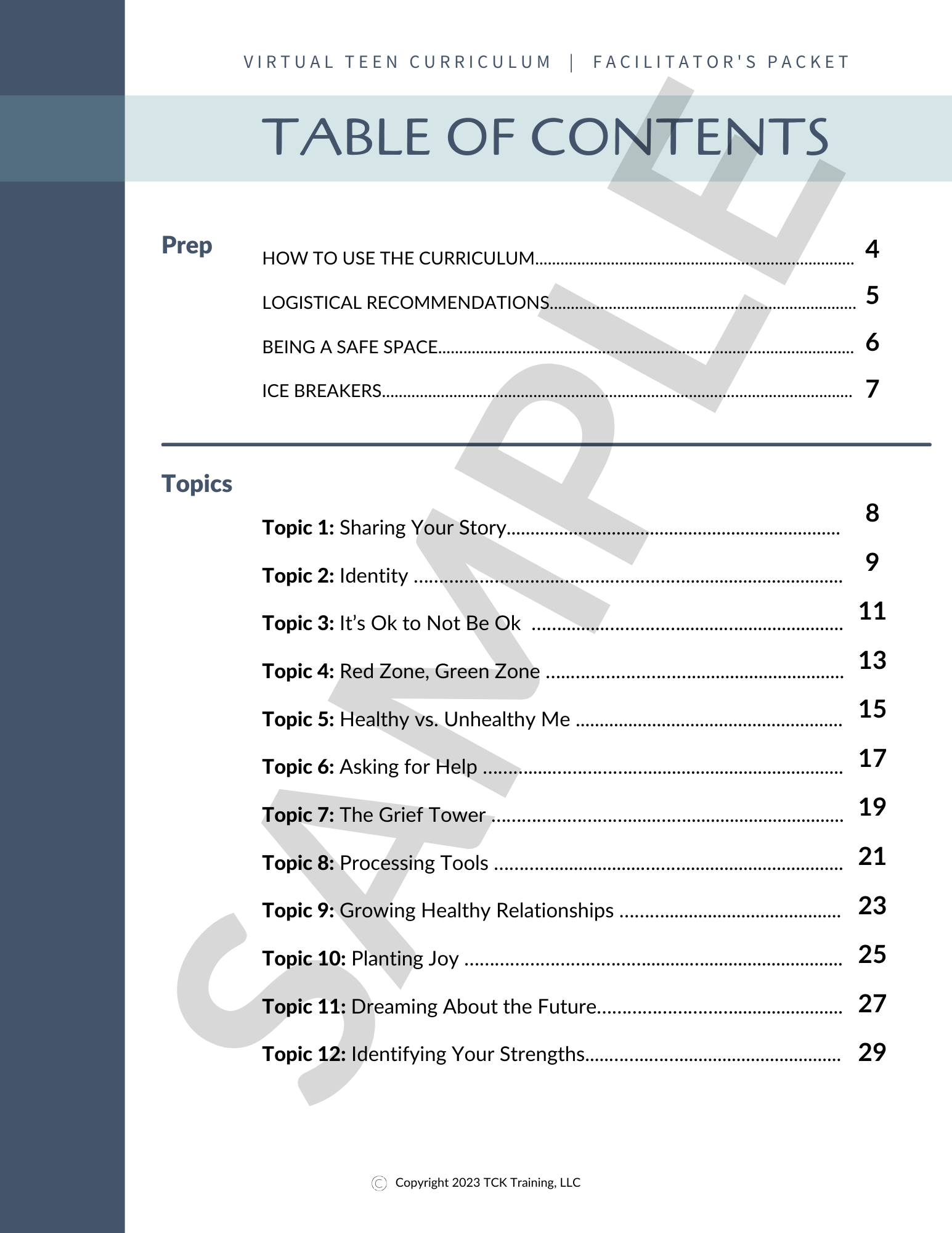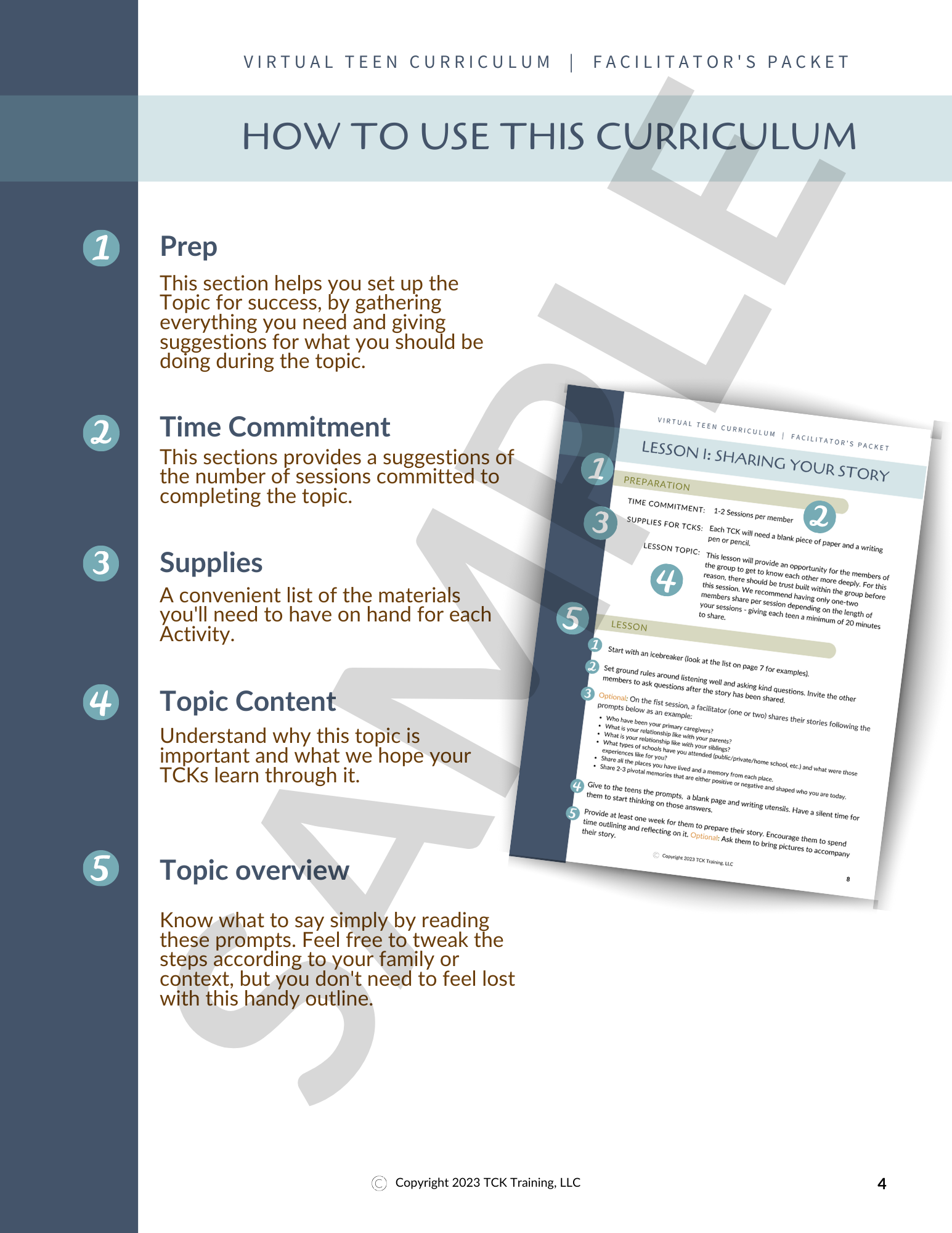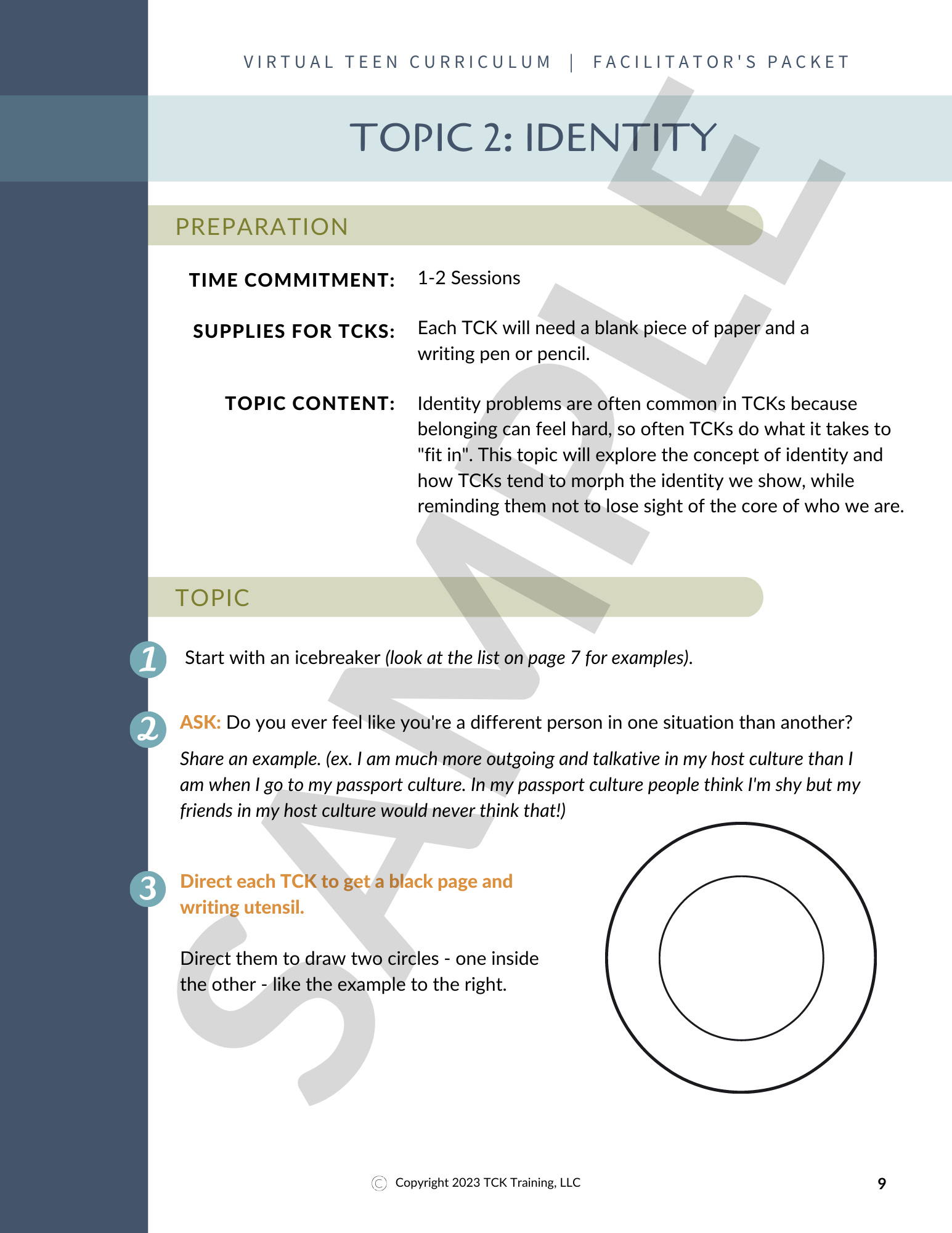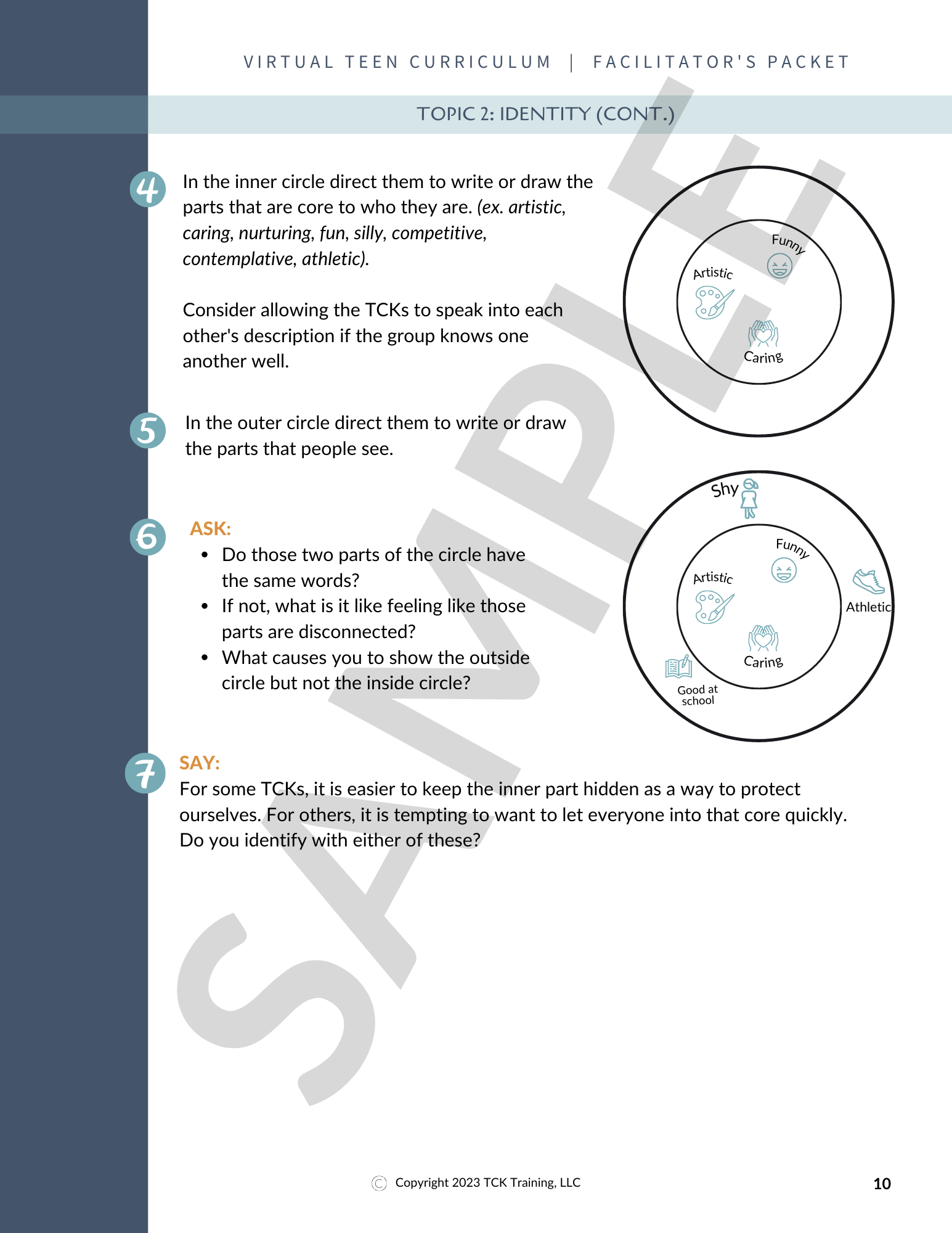 Need Help Navigating the Website?
LAUNCH SALE
Self-Guided Unstacking Course
for ATCKs