TCK Terminal
Open & Go TCK Retreat Curriculum - Elementary
Our Ready-To-Go Retreat Curriculum is 15 hours of faith-based TCK content which revolves around a fun theme: TCK Terminal.
Our curriculum includes quality lessons on deep topics that are invaluable to addressing the key challenges of TCKs, but it also includes thematic lessons, worksheets, skits, T-Shirt designs, sticker sheets, name tags, and even decoration ideas.


We want this curriculum to be easy to use for anyone, whether they've worked with TCKs before or this is the first time they've volunteered at a conference.


This curriculum includes:
- 15 hours of faith-based lessons and activities
- Themed worksheets
- Decoration designs
- Small Group Leader Guides
- Recorded Curricula Leader Training


Our materials cover lessons on Identity, What is a TCK, Emotions, Expectations, Grief, and Strengths.


Each lesson is outlined for the teacher and includes any worksheets that may need to be printed out and gives information about what supplies may be needed for that particular lesson.


If you would like to purchase this for individual use, please select our 'Single Use' option.


You can view the Table of Contents and view a preview of one of the lessons for free below.
Empty space, drag to resize
Preview the Curriculum
For larger view, right click each image and choose "Open Image in a New Tab."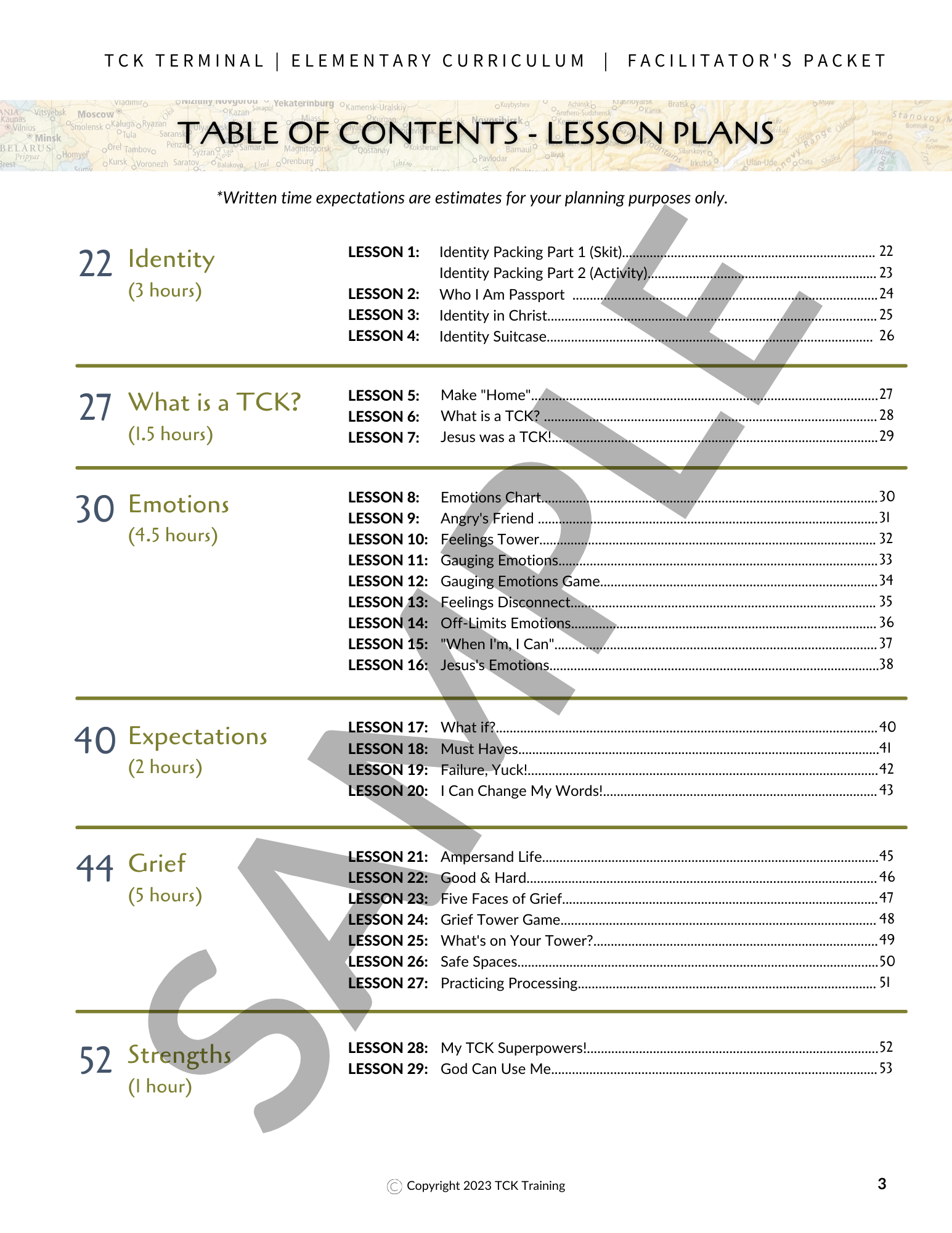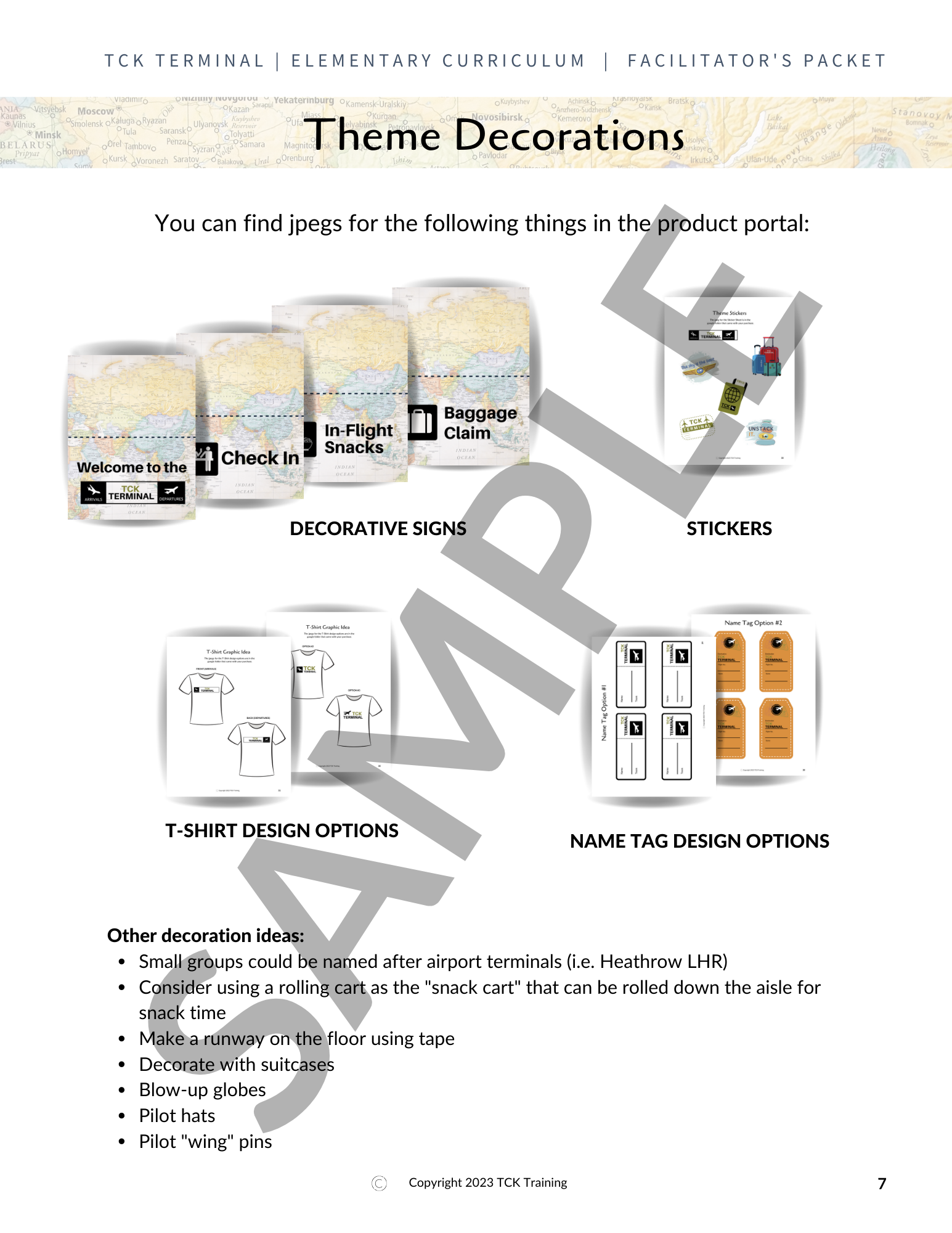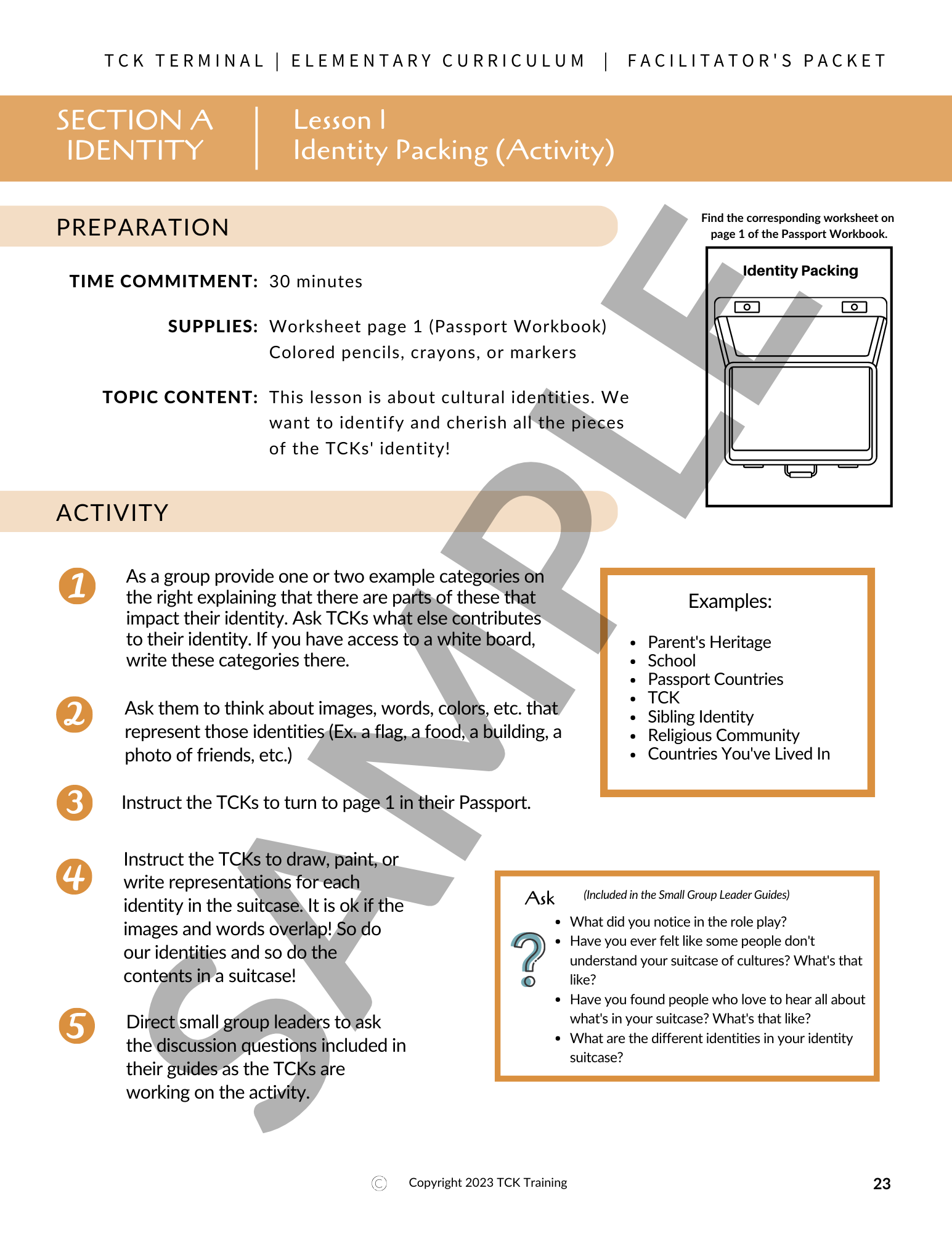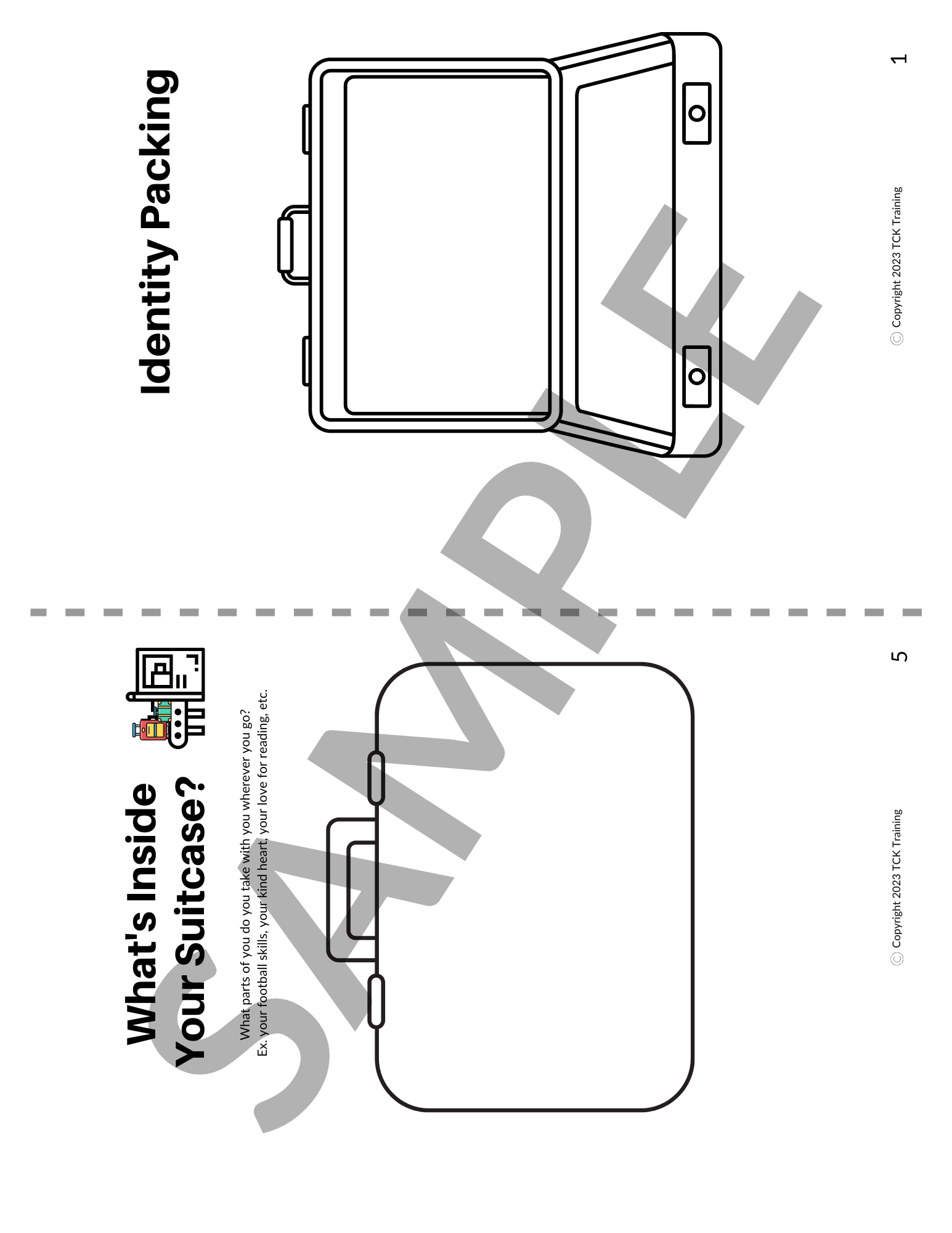 Need Help Navigating the Website?
LAUNCH SALE
Self-Guided Unstacking Course
for ATCKs